Sarah Scala On Developing Leadership Skills and The Spirit Of Volunteerism
The journey to one's goals is full of challenges and pivot points. You need to have grit and resilience. Tony Martignetti discusses perseverance and passion and marrying these traits to develop leadership skills with CEO and leadership coach Sarah Scala. In this episode, Sarah talks about her long journey to where she is now, her work ethic, coming out as LGBTQ+, and volunteerism. Let this talk reveal the ways we can start developing leadership skills and tap not only into our own potential but also into the people we're impacting and inspiring as well. 
---
Listen to the podcast here:
Sarah Scala On Developing Leadership Skills and The Spirit Of Volunteerism
It is my honor to introduce my guest, Sarah Scala. She provides organization and leadership development, executive coaching, succession planning, change management, public speaking facilitation and team development solutions. Serving as consultant, coach and educator, her work increases client revenue, reduces turnover, creates business value and transforms the performance of executives, leaders and teams. She helps them reach their highest potential. Sarah supports US-based and global clients across cultures, generations, geographies and diverse industries. In addition, Sarah also supports LGBTQ+ leaders through coaching and learning programs. She lives in Boston and Cape Cod. She is joining us here on the show. I want to welcome you. 
Thank you so much, Tony. It's great to be here. 
I'm so thrilled to have you on. I know we've had a chance to get to know each other through the years. Now I get the chance to uncover your story and share it with my wonderful audience. I want to give you a little bit of a sense of how we roll on the show. We help you to uncover your story through what's called Flashpoints. These are points in your story that have ignited your gifts into the world. As you're sharing your story, we'll pause along the way and see what themes are showing up. With that, Sarah, I'm going to turn it over to you and let you take it away. 
Grit is perseverance with passion. 
When you talk about these defining moments or these pivots in my life and in my career, it made me smile and laugh because several years ago, I wrote a blog called How I Got Here. Every year, I revised that blog to add what's new. It's funny because it's one of the most read blogs that I write all year long. It's just a lot of fun to get people's feedback and to share my story. What have been these big pivot moments in my life career? I'm often asked if when did I know I wanted to do this type of work, team development, leadership development, coaching? 
I always make the person laugh because I knew when I was seventeen years old, people always want to know, "How'd you figure that out as a young teen?" In my high school in Falmouth on Cape Cod, we had a Project Adventure Program, where we got to use ropes, courses, high low ropes, team building programs. I got hooked on that when I was in school. As I started looking at colleges and what I wanted to do in my career, I found a great school in Vermont, Green Mountain College. They had a Bachelor's Program in Adventure Recreation. I applied, early decision. I got accepted. My dad also wanted me to get a business degree as well. I double-majored because he's a dad and wanted to make sure I was setting myself up for success but that was our thing. 
Career-wise is the first big pivot point for my grown-up life. I studied Adventure Recreation and Business, Corporate Team Building, Leadership Development, Management as well at Green Mountain. I loved it. From there, I took a job. I moved to the Midwest. I took a job at the Outdoor Wisconsin Leadership School at Aurora University, where I did an experiential base team and leadership development. My first couple of years in the real world or as a professional grown-up, that's what I did. I did corporate team building. From there, I took a job in the financial industry. It's different going from outdoor education to working in a suit door with heels in the financial industry. I was responsible for learning and leadership development. That position gives me a good eye-opener into the corporate world. 
Instead of serving corporations as a facilitator, as a consultant, I was working inside of one. That organization was the Kohler Credit Union. Kohler Company is the world leader in sinks, toilets, baths, PGA golf tournaments. They have a credit union. I worked there for a few years, then I got headhunted by the Kohler Company to run their P&L business, the Kohler Experiential Learning Center. This is a for-profit business of Kohler Company that would do team and leadership development and change management work for Fortune 100 companies as well as internal Kohler businesses and divisions. I had the opportunity to work with Fortune 50 clients. I was working with General Electric, Procter & Gamble, Coles, MillerCoors, Sargento cheese and Johnsonville sausage. I did that job for four years. It was an epic dream position where it was a grown-up job with a real company, good paycheck. 
I was doing that work that I had hoped to be doing, that outdoor or experiential-based learning. That was a blast. However, being in the Midwest at that point for ten years, I was ready to come back to New England. One thing I did want to throw in is that I did graduate school while I worked for Kohler and I ran the Kohler Experiential Learning Center. I went there to grad school on nights and weekends. I got a Master's in Organization Development and Adult Learning at Alverno College in Milwaukee. That was my Midwest first decade of being a professional, but I was ready to come home closer to my family. I took a position in New Hampshire with a great company. I was responsible for organization development. Here I am back internal-facing doing OD work. 
It was a great company and a good opportunity. After 1.5 years, I was bored out of my mind. When I ran the Kohler Experiential Learning Center, I was engaging with executives and business leaders from all of these major companies. I was responsible for sales, as well as design and facilitation. I had nine direct reports. To go from a leadership role like that as a general manager to then being in more of a senior individual contributor or a consultant role, it didn't feel right. I did the OD consulting job for about 1.5 years and then I broke out to start my own company. I'm incredibly proud, thankful and excited that I keep doing this great work. Unfortunately, I play outdoors with my own company a lot less than I did earlier in my career but there have still been some of those opportunities to get outdoors with my clients. I've done executive coaching, kayaking and hiking as well as Zoom or meeting in person. When I think about some of those flashpoints, it seems like every time I made a move position-wise, career-wise. It helped to set me up for what was to come next. 
What I saw was that a lot of people struggle to find that path. It seems like your passion was set at such an early stage and you took all the steps that aligned with that. It kept on moving you in the right direction to the point where what it sounded like is you had a lot of the dream jobs at a young age too to be at Kohler, to be running that center, nine employees. How old are you at that point? 
I joined Kohler Company to run the Experiential Learning Center when I was 27. I left when I was 31. I was young to be in that level of a position, for sure. 
At that point, to be interacting with some senior leaders to be helping them, it usually takes a lot of courage to have those conversations but you have it in droves. You don't power back from those tough conversations. 
I'm told that I'm a very good deep listener as well with our work, coaching leaders and executives. I do a lot of public speaking, training and teaching but I've honed my listening skills as well. 
We painted a picture of someone who does everything on purpose with very good directional fortitude. What were the biggest challenges along your path that had you maybe potentially doubting your direction? 
I found it difficult that the credit union has to wear suits and heels. That was a challenge early on in my early twenties. At the Kohler Company, wardrobe comes up into place again because when you're in the corporate headquarters, suits and nice clothes. I might come into the office in the morning and be dressed to the night but then I'd have to change into my outdoor clothes because I'd be running the ropes course, I'd be doing GPS orienteering programs, I'll be taking clients kayaking or canoeing. That was difficult culture-wise. I don't always have to have extra clothes in the office. What do I think is challenging running my own company? I'm still always looking for new, better and different ways to market, do business development, do sales. I'm lucky that I have eight mentors and they're amazing. They helped me and pointed me in the right direction. They're not afraid to tell me when I may be taking a wrong turn. 
There's something about the way you described this. I'll start with the wardrobe thing, which was interesting because it's not about the wardrobe. It's about wanting to fit in or having to fit in but in reality, it's like how do you not fit in and just be yourself and being yourself on purpose in some way that people say, "We want Sarah 100%." 
I've pretty much figured out the wardrobe thing in my many years in the working world. I've been out as an LGBTQ+ person for a number of years with friends and family. 2021 is the first year that I've put the rainbow flag up on some of my marketing. I'm writing blogs about LGBTQ coaching or positive psychology. I'm speaking at events that are specific for LGBTQ focus or on that topic. That has been an interesting challenge. Trying to navigate what do my followers want to read, what's too much, what's not enough. I call this my coming out as a business chapter instead of coming out as a person. I don't know that I've struggled. It hasn't been easy. 
I want to applaud you for that because it's not easy but you're the type of person who can take on challenges like that and do them with the right type of energy. I like how you phrased that. It's like you're coming out for the business. There's an element in many people in business of, "What do I need to do to market my business?" Everyone is saying the same things over and over again but when you find that voice that speaks to the people you're needing to speak to, then it becomes so much more and you fit into the place that you want to fit in. I did a post about, "Once your message is so clear and direct to the person who needs to hear it, a pin could drop and they are going to hear that." This is the time where you can be able to create that message to take away all the things that you think you need to do but now, you're doing things you want to do. 
I'm thankful every single day because I know there's a lot of people who don't love their job or don't feel safe being their authentic self. I'm incredibly thankful. 
That's what you're doing now is helping people to unlock that ability for them to be able to speak out and create that in their workplaces. One of the Flashpoint moments is you are coming out of the business. 
It's not on my bio or my resume but it's there. 
Is there anything else along this journey that you wanted to nail because we fast-forwarded into this moment? Is there anything along the path of you creating yourself that you wanted to hone in on? 
When I think about mindset shifts to make changes in my situation, I was an employee for the first 10 or 11 years of my career. I've always wanted to be an entrepreneur. I've always wanted to run my own company. I knew that for sure when I was running that business for Kohler Company but even early on in my career, when I was in high school, my dad made me the vice president of his carpentry business. I was 16, 17, 18. I did that through college. Entrepreneurship is in my blood. My dad, all of my uncles and aunts are entrepreneurs. They're all running their businesses. I've always looked up to that. Kohler gave me the chance to run a P&L business that helped to set me up to be successful. 
The other thing when I think about mindset shifts and how my career had evolved but still staying true to that theme or that focus from when I was seventeen is that I try to practice what I preach with leadership development work, with coaching. I teach and speak about optimism, resilience and grit. I've done this for a number of years. Those lessons and tips, I use personally. I'm following positive psychology leaders, their theories, what they're publishing and sharing with their audiences. I try to practice what I preach, especially during the COVID pandemic. The fall started in early March 2021. It was off the hook. When people started to realize I do workshops on optimism, resilience and grit, I was getting booked to speak and do these programs virtually four days a week which was so fun and felt good. 
Failure is okay. 
I realized that not everyone's going to be able to get these great life lessons because their organization may not have a program like that. I built some digital courses. I learned how to do that by being an adult educator in my career. Now I have a course where it's two hours long and people sign up. It's, "How do you sustain optimism, resilience and grit at work and at home?" I don't know if I'd call it a side hustle or a slight pivot but it gave me an opportunity to help share these positive psychology competencies with a much wider audience. I made the course incredibly inexpensive because I want to help. That's a pivot that's happened besides the promoting of LGBTQ services that were pretty exciting. 
---
You said something that got me excited because this is an element of you are the body of work. This stuff doesn't just show up and you're like, "I'm going to teach about optimism or grit." You have to embody it. You have to do it yourself. Have there been periods of time when you're like, "I have to teach people about optimism but I'm not feeling optimistic now?" 
I tell people when I speak and teach this, "This is not a sugary sweet, 'Everything's perfectly fine,'" type of a class because that's baloney. A lot of people are getting fed up with a lot of the positivity that's coming out during the pandemic. The good news about this work that I teach, speak about and use in my coaching is that it's backed by 20 or 30 years of studies in the University of Pennsylvania. Dr. Martin Seligman is the Founder of Positive Psychology. There's been a lot of scientific research-based tests. This is not like the flavor of the month. I find that leaders in organizations when they say, "This might not be for us. This seems too good to be true, too sugary sweet." Helping them to realize that these skills and competencies can be built and developed at any age is pretty phenomenal. 
I love that message because so many people will think like, "I'm at that point where the world has beaten me up already. I'm not sure if there's a way for me to turn that around." 
There are some simple ways. Having it as a digital course in addition to speaking, teaching and using it in coaching has been wonderful. 
Tell me about like, here you are, you've gotten on your own, created a way to continue to build your business in many different ways but now you're doing it with multiple focuses and you've got some more ways that you're making an impact. What are the things that you see on the horizon for you that you're excited about? 
I'm speaking at twelve events. For some people, that may be overwhelming, but I like to talk. I'm excited about that. The majority of those speaking events are on optimism, resilience and grit. I'm doing a couple of programs for SCORE. I'm doing some for LGBTQ associations. I'm speaking at the New England B Corp Leadership Conference. B corp is another niche that I do a lot of work in betterment companies. The topic that they picked is Sustaining Success for LGBTQ Employees with Optimism, Resilience and Grit. That's in June 2021. They've made me the keynote, had me doing a workshop and have me on a panel, all specific to that topic. 
Those are the marriage of all things good in my world, the B corp focus, the optimism, resilience and grit subject, the LGBTQ focus. I was excited when they called and said, "Can you keynote? Can you also do a workshop? Can you also be on our panels?" These public speaking engagements that I have coming up are what I'm super excited about. I have a number of new clients. One thing that I did this 2021 was I reached out to about 30 leaders in top companies. I shared that I provide these LGBTQ workshops and programs for employee resource groups. A number of the major companies, especially in New England, are hiring me to do workshops with that specific audience as well. I'm on cloud nine in some days. I'm so thankful. I work hard. I'm looking to help others and do good work. 
Are you still finding time to have downtime? It seems like you're so busy and you're excited. It fuels you. 
I don't use the B-word ever. I don't ever say I'm busy. I say I have a full life, full plate or full day. I have no working on Fridays rule since I started my business. Now I have one client. They're a global energy company that we're doing a two-day global HR summit that had to be Thursday, Friday. That's the first Friday I've worked in many years. When you get big projects like that, I can break a few rules with my no Friday rule. That has helped me with my business where I don't work on Fridays. I also don't usually see clients on Mondays. I do more administrative work on Mondays, meet with mentors, write blogs. Tuesday, Wednesdays, Thursdays are when I typically work with clients. That helps me keep things balanced, especially having a place in Boston and on Cape. I don't know how many of your readers know this but they've cut the Sagamore Bridge down to one lane. Not having to work on Fridays means I can usually get down there before the traffic. 
As we look at your trajectory to getting to where you are, which is making such a huge impact in the world, what are the things that you've learned about yourself that you want to make sure people know? When you're reflecting on your journey, it's also helping other people hear about themselves in you. 
If I could give some advice to the younger Sarah, I would remind myself about resilience and grit. I didn't know about those theories when I was in my twenties but reminding myself that failure is okay sometimes and keep going. The definition of grit is perseverance with passion. Being aware of a desire to have a high level of grit. Ask for more help from mentors, from past clients regarding the business. My business has been very successful primarily because I have great clients. I do great work. They either call me back to do more work or they recommend and refer me to other people. Although I have a blog, newsletter, speak at events, 95% of my work still continues to come from doing good work and being recommended.  
Continuing to ask for those referrals is always important but not being afraid to ask for some help. The other side of that coin is to always give back. I volunteer and give back a lot. I've been in leadership roles with the ICF New England Chapter. I've volunteered with WBECS, the World Business & Executive Coach Summit as a facilitator. I'm a Founder and a Chair of a professional association in Vermont, New Hampshire, the Granite State Learning and OD Round Table. I coach at Massachusetts Conference for Women. I love volunteering. When we're not in a pandemic, I also volunteer to serve dinners to those in need in Falmouth. Falmouth eats together. I love connecting. I love giving back. It makes me feel good. If I was to tell my younger self, "Keep it up. Keep going. Have a lot of grit and don't hesitate in trying to help others." 
Those are amazing lessons but that last part, which is important, is helping others helps you in many different ways. It helps you to feel more fulfilled and to see that you are making a difference in other people's lives. They come back to you and they show you that appreciation in some ways. It's not doing it with an intention to get something in return but you often get something big in return. 
I have a funny, quick story to share. There's a young man who I mentor several years ago on the Cape. He was a young transportation engineer. Cape Cod Young Professionals Association matched me up with him. I was a mentor with him for the year. We kept staying in touch. He left the Cape and moved to Boston. He's in LA now. Every now and then, we do a quick touch-base phone call. I've continued to be a mentor to him for 5 to 6 years, just the way I could help him out. One time he said, "My company," which is a major engineering firm, "is kicking off its DEI program. I want to connect you to the head of it because we're doing nothing for LGBTQ right now at all."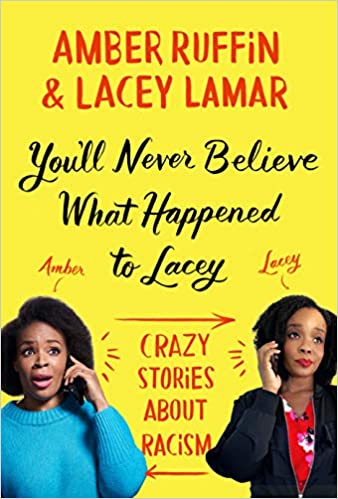 He's introduced me to the head of that program. He's been involved in our meetings. We have our next meeting with this young man who's now not as young as when we first met. Having that long-term relationship, helping him to grow, he is appreciative of that volunteering. The three of us, the head of DEI, he and I are going to sit down and have our next meeting and there's going to be a lot of collaborative opportunities. I don't ever volunteer with hoping to get something back but there are benefits to it. You feel good. Sometimes things come back around. I'm incredibly thankful that I have the time to volunteer and I enjoy the work that I do. 
I think of it as planting seeds. You plant seeds that you never know what will grow out of it. We're going to shift gears a little bit and go to a question around books. What are 1 or 2 books that have had an impact on you and why? 
I have a goal to read 50 books in the year. Reading can be audiobooks, eBooks or paperback from the library. One book I listened to is by Amber Ruffin. She is a lead writer for Late Night with Seth Meyers but she also has a show, The Amber Ruffin Show, which I watch. My point being, she and her sister, Lacey Lamar, wrote a book, You'll Never Believe What Happened to Lacey. It's a good book because these are real stories about racism in the Midwest, real examples of what happened to her sister Lacey. It's very accessible to read it. 
I read a lot about race and social justice. It is awful what has been happening in our country, in the United States of America. I am not at all downplaying that. However, this book put a lighter look and a little bit of humor into helping to understand more about racism affecting the BIPOC community. We listened to it on a few trips that we've taken in the car. It's a good book. It has some good laughs but some great lessons on what racism is, how does it show up for everyday people. That's one book. The other book that I refer to quite frequently is Flourish by Dr. Martin Seligman, the Founder of Positive Psychology. I want to promote it because it's such an excellent read that several years ago helped me understand positive psychology. Those would be the two books. 
I know Amber. I used to watch Seth Meyers way back in the day when I used to be up that late all the time. Now, I've got a better regimen. I'm so intrigued by that because we could always laugh nowadays and take a lighter way of approaching some of these heady subjects. I can't wait to check that out. The way you described the Flourish is awesome. That's why I asked this question because these certain books come to us in a certain point in our lives and they are the right book for the right time. They impact the way we look at the world. That's why I often have a page on my book on my website that says Leaders Are Readers because these are the books that made me turn my head around. I can't thank you enough, Sarah. This has been such an amazing period of time where we were spending time together. It's been powerful to spend this time with you, know your story and insights. You're full of energy and so much impact.  
Thank you so much, Tony. If people want to know where they can learn more about me, I have a great website, SarahScala.com. If you want to subscribe to my newsletter, SarahScala.com/join. I know Tony reads my newsletter and many others do. I would love to share it with other people.  
Thank you, Sarah. Thank you to the readers for coming on the journey with us. I hope you're leaving with some great insights. You can see that Sarah is making an impact. If you go and sign up for her stuff, go get on her newsletter and go check her out on LinkedIn as well. You'll be able to learn from her. 
Important links: 
About Sarah Scala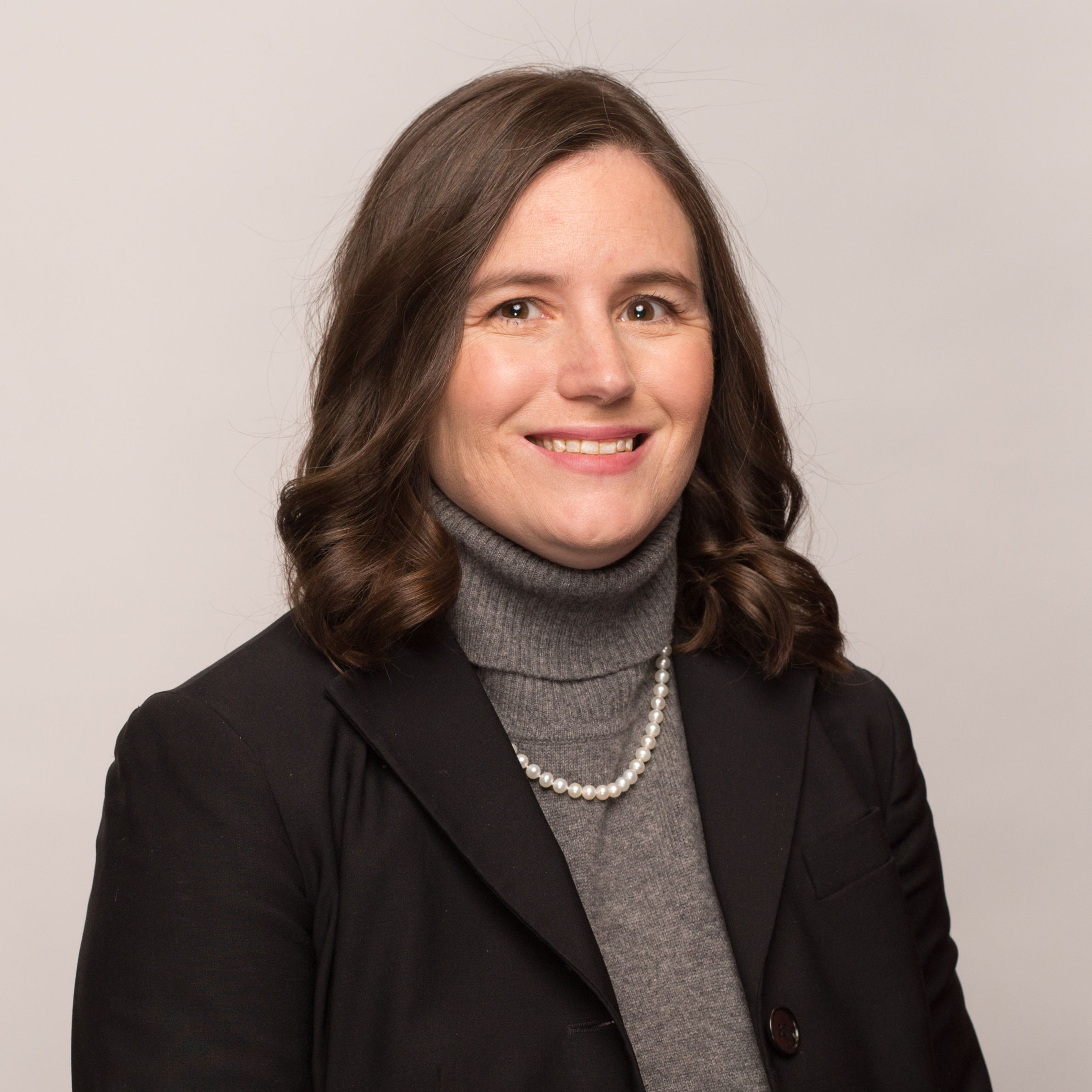 I help with all of these areas. This can include working one-on-one with CEOs or HR leaders, coaching individuals who are moving into management or leadership positions, and collaborating with larger parts of the organization to develop strategies. My creative approach integrates sustainable impact, support with empathy, high energy interactions, experiential learning, and collaborative strategy design – all of which are necessary to help people learn how to lead, manage, and work with other people. I help people to develop grit, resilience, and a growth mindset, and am often the trusted partner that supports the many phases of talent management and development. We are a female-owned small business. 
I work locally and internationally with headquarters in the Greater Boston area (Watertown) and on Cape Cod (Falmouth). From providing coaching to New England clients in Massachusetts, Vermont, New Hampshire, Connecticut, Maine, Rhode Island, to training, consulting, and speaking for clients in California, New York, Colorado, Arkansas, Texas, Louisiana, Wisconsin, Georgia, Delaware, I am able to support your diverse workforce. Internationally, I have supported clients from Denmark, Canada, China, and Belgium.
My work as a management consultant has resulted in elevated business profitability, increased job satisfaction of millennials, and improved performance and retention of high potentials. I have extensive experience working with organizations that strive to balance excellent performance for their owners, employees, and their communities. 
Love the show? Subscribe, rate, review, and share! https://www.inspiredpurposecoach.com/virtualcampfire