Illuminated Box
What lights you up? Eating your favorite meal, seeing your favorite person? Both of those things are great, but what really lights me up is the arts, and one of the first things I did when "social distancing" eased up was to go to a museum.
This time, the location of choice was the Peabody Essex Museum in Salem, MA, where I went to check out the work of Anila Quayyum Agha.
When I was a kid, I was obsessed with using my paintbrushes to create environments and new worlds on canvas that had people feel passion, love, or excitement, to name just a few. Even as a child, I knew there was something magical about our ability as humans to create exactly the environment we needed to thrive.
Anila has her own version of this, and it blows me away. Here's an image of a laser-cut steel box she created with exquisite designs and patterns.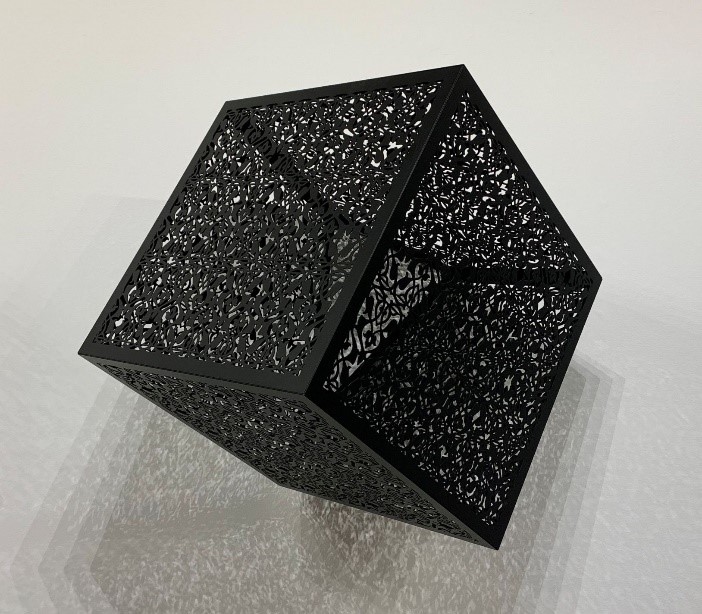 Just like this beautiful box, we are all made up of shadows and light. Look at what happens when a light source is placed at the very center of her art. Isn't that extraordinary?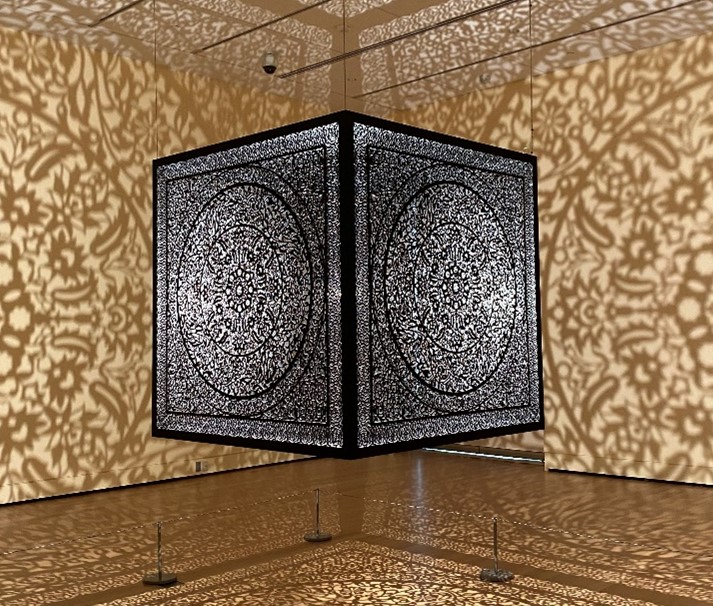 What makes me sad is that most people are just living out their lives as enclosed boxes, keeping their light hidden inside. And yet, when we're ready to let our light shine through, it creates art and beauty that is completely unique to us.
The art I create today is with my clients. I help them locate that light inside them and shine it so brightly that others are drawn by the exquisite art, in the form of their mission, vision, or inspired purpose coming to life in the world.
If you know you're here for something greater than what you're up to, then maybe it's just a matter of locating your light, and turning it on. Let's find your inspiration.