Finding A Purpose That Is More Than Oneself With Leslie Williams
Finding your true purpose in this world can take a while. It's going to take a lot of exploration and a lot of failed attempts. You can't just magically find your purpose on your first job. That is why you must believe in yourself and that you can do more. Today, you're about to learn how you can create an impact that is so much bigger than yourself.
Join Tony Martignetti as he talks to the Co-Founder, President, and CEO of hC Bioscience, Leslie Williams. Leslie shares her journey from going into the business side of medicine to working with INO Therapeutics. Find out how many opportunities she took to get to where she is today. Learn how hC Bioscience was founded and why having a team is important in the biotech industry. 
---
Listen to the podcast here
Finding A Purpose That Is More Than Oneself With Leslie Williams
It is my honor to introduce you to my guest, Leslie Williams. Leslie is a 25-year biopharmaceutical industry veteran, serial entrepreneur, experienced Biotech CEO, and Board of Directors member. She has proven expertise in building companies, raising funds, and negotiating strategic collaborations. She's the Founder, President, and CEO of hC Bioscience, a biotech company focused on first-in-class tRNA-based therapeutics targeting protein dysfunction and genetically defined diseases, including cancer.
She also serves on the Board of Directors for Ocular Therapeutix, Windtree Therapeutics, and the CSRI, which is the Coral Sea Clinical Research Institute. She also serves on the Editorial Advisory Board of Life Science Leader and Life Science Cares and is Founding Ambassador for BioBoost. She's an entrepreneur resident at The University of Iowa and The University of Virginia.
She was formerly the Founder and CEO of ImmusanT, which is developing immunotherapies for autoimmune disease, and Ventaira Pharmaceuticals, which is developing therapies using the lung as a portal for delivery. She lives in Boston and has been living here for many years and finished climbing Everest Base Camp with Luke Timmerman, a former guest of mine and company. She helped raise $1.3 million for cancer research at Fred Hutchinson Institute. She's also an avid runner who has run fourteen marathons so far. It is truly an honor and a pleasure to welcome you to the show.
Thanks, Tony. It's an honor to be here.
We are going to have so much fun. Reading your intro and getting a sense of who you are, which I already have but giving that to the people who are going to read this. It's a lot that you've accomplished. I am dying to dig into your story and find out how you got here.
Sometimes I ask myself the same thing, "How did I get here?"
As we do on the show, we tell your story through what we call flashpoints. These are points in your journey that have ignited your gifts into the world. As you are telling your story, we will pause along the way and see what's showing up in a moment. I want to turn it over to you and share what you are called to share.
I started my career as a critical care nurse at the University of Iowa. I enjoyed direct patient care. I was trying to decide if I would want to go on in medicine. I moved to North Carolina and worked at Duke University in the SICU with an objective to move on, whether it was nurse anesthesia but that quickly became medicine because the physicians said, "Don't go into nurse anesthesia. You should pursue medicine." That was my objective but it was at a time of a nursing shortage, and I was working 3 days, 1 week, and 4 days the next. That gave me all these days, "days off."
My whole life, had worked multiple jobs. During those days off, I got involved with research. I was writing research at Triangle Park, and it was with Glaxo. I got exposed because of the opportunity to the industry side of medicine. With my curiosity and constant desire to learn, I was offered a position at GSK. I took it and moved to Virginia. At that point, I was having so much fun. My role as a sales rep was very different. I got deep in science. I went to grand rounds. I was told by the physicians that I was very different from others. I have always been different. It's my constant desire to learn and grow and my insatiable curiosity.
I did very well there. I won President's Club and a trip to Hawaii, which I decided not to go to because I wanted to go back and pursue medicine and needed to start classes. I ended up going back and taking Chemistry and Physics. I needed some additional credits. I was working multiple jobs. I worked nights in the ICU, and that was in an Academic Center at MCV because I needed to pay for all this. I got exposure to community hospitals in which I had never worked. That was a life-changing experience, and I was the only RN in a hospice unit in one instance and managing a whole unit.
I started to pause and say, "What did I want to do with my life?" I was not married at the time. I knew I wanted a family at some point. I would've wanted to be a surgeon. I knew that was at least eight years. From that perspective, I did some soul searching. I went to an island off the Coast of Kananakis Bay. I read and thought about my life. Ironically, life is strange. I had been contacted by Merck, who had offered me a position. That position would've entailed the opportunity to go to Wharton. I was making a decision, "Did I want to go all in medicine or on the business side of medicine?"
I did the decision to go all in on the business side of medicine. For each one of these touchpoints, I have been influenced by people asking me, "You should do more. You can do more." I was starting to believe in myself and that I could do more. It was a matter of, "I can pursue the business side of medicine and still advance my love of science and helping patients and impact patients in a much bigger way." I went all in on the business side of medicine. I moved to St Louis at the opportunity.
At that point, I had a great time. I ended up meeting my husband. He at a physician at WashU. Life happens, and that opportunity leads to many other opportunities. My plan to go to Wharton changed because he was doing his fellowship, and I couldn't move. It opened up yet another door. I was getting somewhat bored of what I was doing. I tried another opportunity on the device side of medicine. I've done all pharmaceuticals, and then I went to the device. I went back to my roots in the critical care unit with central lines and thermal delusion catheters.
I've got the device side and the pharma side. They are very different, and I ended up going to the equipment side so that's anesthesia machines, respiratory gas monitors, diagnostics, etc. I touched on all aspects of that. I ended up going to business school at Washington University, where I pulled all of that together in a way that was unique.
I felt very comfortable in the hospital environment. I ended up working with an anesthesiologist, and we came up with a software tool. I did my first startup while in business school. It was one of these opportunities where we knew inefficiencies of hospitals and the biggest sink in hospitals is the cost of the operating room. There is so much inefficiency for turnover time, etc.
The biggest sinkhole in a hospital is the cost of the operating room.
I was in business school, so I tapped into other students and got tied to mathematicians who were doing mathematical modeling. It was before artificial intelligence was big. We pulled this technology together and sold it to Hewlett Packard. It became part of a cardiac monitor. I'm like, "This is what I like." You got a problem, and you are solving a problem. This cost savings for hospitals but it also indirectly helped patients because you wouldn't have long times in the OR waiting for C-Arm to be shuffled down the hallway. It was a unique opportunity at a very critical time.
Each one is so life-changing in my life but the next opportunity was INO Therapeutics which was looking for the perfect combination of my cardio and pulmonary background because it was nitric oxide for newborns, so we are looking at pulmonary hypertension of the newborn. I was 1 of the first 6 employees of that company, and that was '96. The Nobel Prize for Medicine was given for the discovery that EDRF is nitric oxide.
I got to know and travel around with Louis Ignarro. It was such an impactful technology and learning experience for me. I thought I could change the world because you could see the impact this would have on these babies where you have a meconium aspiration patient, and the babies become very cyanotic, and many times, they would die to go on a very invasive device called ECMO. We had a technology that they could inhale nitric oxide, open up their pulmonary arteries, and they turned pink before your eyes. It was the most rewarding experience.
I got involved with all aspects of that from the early days, going all around the country, launching in Europe, and revenues of $100 million building teams. I lobbied Capitol Hill for reimbursement. I got involved with all aspects of that company, working with the FDA, helping write the IND, etc. It was a great experience to roll up my sleeves and learn a tremendous amount.
I want to stop right there and reflect on this journey you have been on. Here you are thinking you are on a path to being a nurse and potentially going even deeper into medicine. Now that you made the transition into business and saw that when you are on this path of being in business in healthcare, you can make a bigger impact. There are a few words along the way that you said that you could do more but there's something about doing more that it's not enough. It's not about doing more. It's about making more of an impact, not necessarily by working harder. It's about being more intentional about the work you do.
It's finding your true purpose. You have to open a lot of doors to figure out what your true intent and that purpose is. You said it well. It's not just working hard but it's being very thoughtful about how you can make an impact. Each step drove me more. It has been the most phenomenal journey. It's a journey of a lifetime, and the lifetime is not over.
You have to open a lot of doors to figure out what your true intent is and what that purpose is.
INO was a phenomenal opportunity to see all aspects of the company's formation and capital raising or from beginning to revenue. Once you hit revenues of $100 million, the company changes. I had been so used to wearing many hats, and I realized how much I loved that part of it because I was getting more siloed. I needed to choose what I was going to do. "Did I want to do the clinical, marketing, and sales? What was it that was important?" I didn't want to choose. I wanted to go back and roll my sleeves up and start something again.
People you meet along the way are super important for helping that journey. A colleague that I had worked with at Merck had reached out to me regarding an opportunity, which was Ventaira, where we were using lung as a portal for drug delivery. It is the same thing, the cardiopulmonary using the lung as a portal. I was at the time interested in biologics and doing inhaled insulin but we were looking at Albuterol as an initial concept at this company.
I started as a Senior VP of Business Development, and within 2 months, I became COO, and within 4 months, I was CEO. That was not part of my plan but I did, "The roll up your sleeves. Let's figure out what's going on," because I knew we weren't going to deliver on certain things that had been promised or committed. It was an opportunity to reorganize and recap the company.
It was a different learning experience. We had 2 facilities, 55 people, and were burning $2 million in cash a month. We were going to be out of cash and weren't going to deliver on milestones, and that's what I knew. I'm like, "We can't keep going like this." I ended up going to the board with a reorganization plan and cut the 50 people down to 15 people. It was a tough time and a tough decision, and you do the right thing by everyone. You also know that if this technology is going to be translated, you have to ensure that you have the capital to take it forward.
We recapped the company, raised additional money, do a soft landing, and exited. That's a company where I was commuting back and forth from Boston to Columbus, Ohio. I had two kids by that time, and they were quite young. My whole family had to make sacrifices for me to do my job. You got to have teamwork, not only in your company but at home as well.
From there because I had shown I can make tough decisions. I was offered an opportunity to go into venture capital which was also a great learning experience, being on the other side of early-stage company formation. I got involved with sourcing and evaluating deals. I don't know how many deal memorandums but it made better me a CEO because I understand how to evaluate things and look more critically at what are the risks associated and opportunities and how to balance that.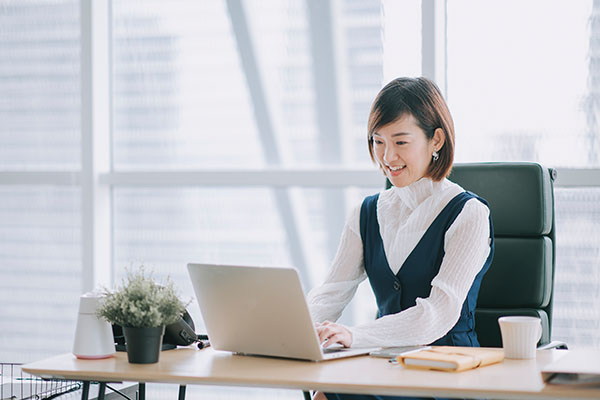 I spent a year and a half in venture capital. I also not only supported new investments but also helped companies with BD strategy, M&A, etc. That was extremely exciting and beneficial for my growth as now a Founder and CEO. I liked the company formation and being part of something that is so much bigger than oneself or being part of a team.
I ended up sitting on several boards at that point and was on the board of The Capital Network. There was a physician-scientist visiting from Australia that had come up with the technology behind ImmusanT. He developed immunotherapy that was focused on tolerizing CD4 T cells, which was the Holy Grail. I said, "I will meet with the guy for an hour. I will talk to him about what it takes to build a company, etc." That 1-hour meeting went 5 hours. It was in 2010. I was hooked.
I then went deep in excitement and diligence and talked to several folks. I was available because I ran the Boston Marathon. I spent the rest of 2010 going back and forth to Australia, trying to put the business around the science. The technology had come out of Oxford University. Between England and Australia, I spent a lot of time on planes, doing this all on my own. I founded the company at the end of 2010 and raised capital of $20 million in series A, and it was in 2011.
Fast forward several years on the roller coaster, and it was a phenomenal ride. A lot of mistakes were made but a lot of great lessons were learned. We ended up doing a reverse merger at the end of 2019. Life is interesting, I had read this paper that was in Nature Communications, and I had talked to a scientist, and I'm like, "This is cool technology. Its tRNA. Who's doing tRNA?"
I was supposed to go to Everest, and that got canceled because of COVID. COVID gave me time to now form this new company because the technology was out of The University of Iowa, so I flew out. I said, "This is a company." In 2021, I founded hC Bioscience, and we are developing tRNA-based therapeutics for genetically defined diseases and cancers. The timing of this was the perfect storm of events with COVID and anticipation of using tRNA and using nanoparticles to deliver tRNA. There are so many things that came together. Luck and timing do matter but it had that opportunity not to be afraid to jump and say, "I'm doing this."
When luck and timing come together, don't be afraid to jump in and say, "I'm doing this."
There are a few things that you've mentioned so far, which you say luck and timing come together but it's also this great perspective that you have from all the experiences that you've had that allows you to be able to make the tough choices and make the right instinctual bets that you are able to make now. It only comes from the ability to say, "I have been on this journey already. I have been on these different paths that not everyone can say that they have." You may think, "There are a lot of people out there who have done the same things that I have," not necessarily. You have been able to play in it for a lot of different ponds. That's a powerful perspective to have to go into creating a new venture at this point in time. Would you agree?
I absolutely agree with that. I don't know how different I am. It was an instinctual reaction to the opportunity that was presented. It's one of these things where my mind doesn't shut off. I visualize things, dream about things, and I can see where it goes. My thing is, I'm so passionate about what I do, and my biggest fear is, "I'm not going ever to be as passionate as I was with this." It's that passion to make a difference in a big way. It's so much bigger than one's self.
When people get tripped up about what's in it for them, that's where things fall apart. It's not about a person. It's about you see something, can you translate it, and impact the lives of patients and beyond patients. If you are impacting patients, you are impacting society because it's the families that the disease affects. It's this lifelong experience, and starting out being at the patient's bedside, it's a very unique perspective, even though I wasn't there very long. It is that instinctual, "Does this make sense? It's diving deep into the science but also knowing how to translate that and build a team around that. You can't do anything alone, it's about a team.
I love that you bring that because that's exactly where I was going to head next. When you realize what your unique contribution is and bring the right people onboard to help to make that dream come alive, it's not one person going alone and trying to make this happen. You have to create that vision and then allow those other people to come in and help support that vision to fruition. Otherwise, you would be back to where you were before trying to say, "I could do more," but doing more is not what we want. You want to make more impact. The best way to make an impact is to get the right people onboard to allow that to happen.
The biggest joy I've had is building the team around and write that diversity of thought. Everyone looks great on paper but how do they work as a team? That, to me, is what I've had the greatest joy of building multiple times now, but it's about how you get people to work as one unit. The responsibility but also the authority to make decisions and move mountains because we are moving mountains with the new technologies. If you can't build a team, nothing would advance. Biotech is risky, and there are a lot of failures, so you have to have the right personality to be able to handle the failure, urgency, and everything that goes along with early-stage biotech.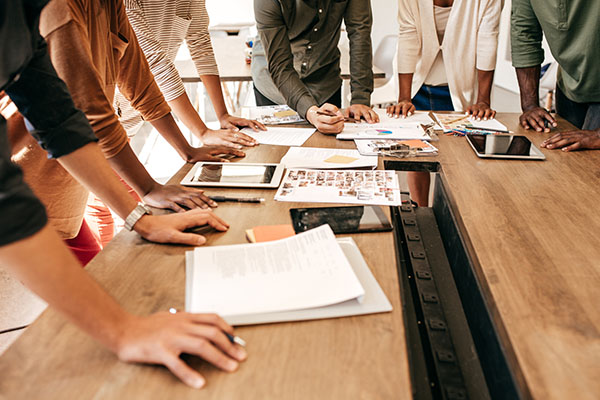 You've naturally brought us to this place where I want to start diving into the lessons you've learned about yourself that you want to share. There are a lot of things you've shared already, the challenges and things that you've had to overcome to get to this point, from bedside to the boardroom. I want to know what were things you learned about yourself in this process of becoming who you are. It was not a complete story yet.
There are many things I've learned about myself. Early on, I didn't necessarily believe in myself so much. I was always striving, and that perseverance and hard work are who I am. One of the things that were a big lesson from my experience at ImmusanT, I still work 80 hours a week but it's knowing when you have to pause and step back.
Sometimes you have to pause and reflect. It may not change what happens but it gives you a perspective that's important. Their team is always watching, so they want to make sure you have to be calm as best one can. It's knowing to step back and pause because you see things differently and more creatively. That's one big thing.
In company formation, the other biggest thing is that not all money is good money. When you are raising money, who you start out with, sets the trajectory and destiny. I have learned so much good and bad. I'm very happy with every encounter and experience I've had but if I don't learn from the lessons, shame on me. It's important, especially in biotech because of its long development timelines, 10% of all drugs make it ten years or more. To bring a drug to market depends on a lot of factors but who you start out with is important. You want someone that understands the ebb and the flow of early-stage biotech and the dynamics of the regulatory path, clinical, and risk involved.
There is a lot more to go that goes into that lesson but the short of it is to make sure you do as much homework on your investors as they do on you because it sets your destiny. You really look at your unspoken impact on situations is important. It's knowing to pause is absolutely fundamental to success in this industry.
Make sure you do as much homework on your investors as they do on you. That is what sets your destiny.
I love what you shared, and the many things you shared are so powerful. Pause for perspective whether or not you are showing up the right way in this situation or pause for perspective in the business and knowing whether or not it's the right time to do this thing you are trying to do. There are so many things that can work.
One of the other things that I keep on thinking about, especially for this industry, came from what you shared is the sense of just because it's hard doesn't mean it's not worthwhile. We do these things because we know that at the end of the day, there are people waiting for us to do these amazing feats of creating new therapies that are going to change lives. It's amazing that people maintain enthusiasm in the face of so many setbacks, challenges, and things that could be thrown in their faces and still show up and make it happen.
There's no textbook for the science of doing and drugging tRNA. Every day is so exciting because it has never been done before. You can't wait to get into work and talk to the scientists and the lab and say, "How did the experiment turn out?" That part is very exciting but I always tell my team, "I'm already dosing patients. I'm already injecting someone now. Let's work backward," because you can get so caught up in the science that you are not thinking what the end game is. I'm always taking them to, "We are here because we are going to provide patients with an option. There may not be any treatment for some of these diseases that we are focused on."
I feel a deep sense of responsibility. We've got to do it right to ensure that the technology can be translated and people can have options for improving their lives and their families, etc. It's that real sense of purpose why. An uncle asked me, "You work all the time, why do you do so much?" I don't even see that I work first of all but it's so much bigger than oneself. It's not about, "Why do I work." It's a responsibility I have to have the opportunity to do what I do.
I don't even know where to go from here because that's so beautifully said. It goes to show how deeply passionate you are about this. It's almost like something that's ingrained in who you are. It's in your DNA.
Another key lesson for me is that I'm a very optimistic person, which you can be optimistic but realistic. If you are too optimistic, you are going to lose credibility with your board and your team, etc. There's got to be that right balance of, "We can do this but if we don't, here's a backup plan." That balanced optimism or optimism in check. You can't build a team and raise money if you don't believe in what you are doing but it has to be balanced with the hard facts.
I like to use the term grounded optimist or road-weary optimist. Our last question is what are 1 or 2 books that had an impact on you and why?
I finished a book called The Code Breaker by Walter Isaacson. It's about Jennifer Doudna. It's a beautifully written book about her life journey. She got the Nobel prize for the discovery of CRISPR. It has a real phenomenal scientific history from DNA to now. She was focused on RNA when everyone else was focused on DNA, which is awesome.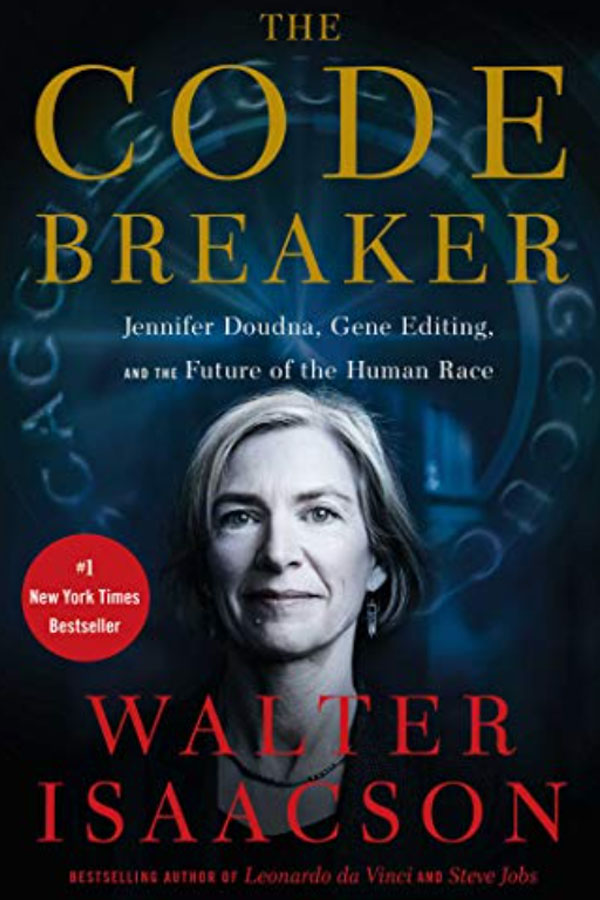 It's that historical perspective, and then some of the ethical challenges associated with that because she was part of the core team that brought academic groups together to deal with the COVID crisis. I know the story, but now, it's understanding the story through her eyes. She has so much humility and grace. She's a phenomenal scientist. That was a book I finished, and I thought it was fantastic.
As you mentioned, I had gone to Everest Base Camp and read a bunch of books on Everest but one that I liked because it's when you do extreme adventure and how you can tie that to leadership skills the book is called On the Edge by Alison Levine. It's a phenomenal book and the lessons that she learned in her quest because she did summit. It's a phenomenal book of leadership principles that resonated with me. It's how you can tie extreme sports to how you lead your team.
There are two more that I'm going to mention, one high level it's Ranged by David Epstein. It's a great book because it talks about where everyone is so specialized now but there's a place in the world for the generalist that comes with a lot of different experiences and how that makes one a better leader. The last one, which is completely different, it's more on my other areas of interest like philosophy and cosmology, etc.
It is a book by Freeman Dyson, who's just passed and is a theoretical physicist at the Institute for Advanced Study. He wrote a book called Infinite in All Directions. First of all, he's an absolutely beautiful writer. It's from nature to science, from the history of science to ethics, to religion, to philosophy, and he pulls it all together. It is so thought-provoking. He talks about the world's soul and our place in the world and how us, humans as a species, impact our planet.
The book was written in the '80s, and he talked about politics and all of this. It's still as real as it ever was. It's a beautifully written book on philosophy and all the things that get me excited, which are science, cosmology, and everything. Those are my top four now but ask me in a year, it might be some other ones.
I'm so amazed at some of the things you offered up. Alison Levine is a character that I have, and her book is fantastic. We are going to have to plug her in for sure because I'm trying to get her on the show.
I've heard her talk she's phenomenal.
I'm going to pick up Freeman Dyson's book because it sounds fascinating. It's right up my alley. I'm thrilled about that and everything else in between. Great recommendations. I don't even know where to begin but thank you so much for all that you've shared. I don't even feel like we fully got the whole gist of all the things that you've accomplished and all of what you are. I thank you for what you did share. I'm honored and thrilled to have you on the show.
Thank you. It's an honor to be here. I appreciate the opportunity to share the story.
I'm sure people will be interested to reach out to you. Is there any place where they can find you? Where would be a great place if someone wanted to talk to you?
I'm on LinkedIn as well as I have a Twitter account. My email is Leslie.Williams@hCBioscience.com.
From time to time, you make some posts on Life Science Leader.
Yes, I do.
Look for her blog there. Thank you so much for coming on the show, and thank you, readers, for coming on the journey. You are leaving with so many great insights.
Important Links
About Leslie Williams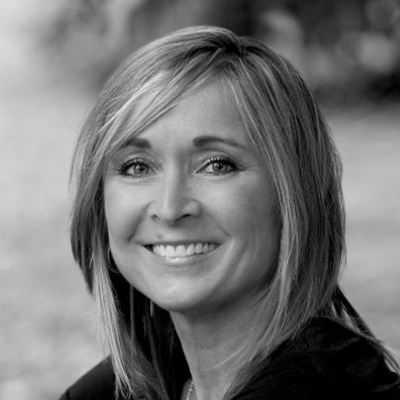 A versatile biotech Chief Executive Officer with demonstrated expertise in building companies, raising funds (>$100M), and negotiating strategic collaborations. A decisive leader with experience in company formation, building teams, and operating in a capital-efficient manner early pre-clinical through advanced stages of clinical development while prioritizing platform capability. She brings more than 25 years of industry experience and venture capital and serves on Public, Private and Nonprofit Boards.