Winning Relationships: How To Come Out Victorious Whether You Win Or Lose The Deal
There is a way to be victorious whether you win or lose in a big deal. If you handle things right, each deal becomes an opportunity to win valuable relationships that are going to help you in times to come. Casey Jacox, the founder of Winning The Relationship, joins Tony Martignetti to talk and have a conversation about this. Get to know Casey more as he shares his journey to self-discovery, how he found his true calling and the importance of surrendering and having humility and being vulnerable. Most importantly, Casey reveals some of his valuable insights and tips in winning people whether you come out of the negotiating table with a deal in hand or not.
---
Listen to the podcast here:
Winning Relationships: How To Come Out Victorious Whether You Win Or Lose The Deal
It is my honor to introduce my guest, Casey Jacox. He is a coach, author, podcaster and business leader who strives to lead by example through authenticity, vulnerability and positivity. Casey is the Founder of Winning The Relationship, which provides sales and leadership coaching to individuals, teams and sales leaders looking to take their career to the next level. Casey spent years at Kforce, which provides staffing and consulting services to many Fortune 500 companies. As an individual contributor, Casey was the number one sales professional nationally for ten consecutive years prior to moving into a strategic leadership role where he provided executive customer support. Since leaving nearly a few years ago, Casey has published his debut nonfiction book titled WIN the RELATIONSHIP, not the DEAL. He is the host of the weekly podcast titled The Quarterback DadCast. As you can guess, he loves football. I want to welcome you to the show, Casey.
Thank you for the warm welcome. I'm looking forward to firing some s'mores here. I've got my guitar out. Let's get around the campfire and have some fun.
I love how we create that atmosphere of more of an intimate experience. That's what it's all about. I want the conversation to be that way. Have you felt comfortable sharing what you're called to share? That's what we're going to do here, to share your story.
It's going to be easy because one of my gaps is being too authentic and the filter sometimes doesn't always get put on where it should be.
Just so you understand how we roll here on the show, we're going to give you a chance to share your story but we do it through what's called Flashpoints. These are points in your story that have ignited your gifts into the world. I'm looking forward to know what brought you to what you're doing in the world now, which is an impressive path that has brought you here. I'm wanting to know more, go deeper and see what's showing up. I'm going to turn the floor over to you and we'll pause along the way and see what's coming up.
I love the phrase flashpoints. The flashpoint thing stood out for me. I think back to my college football days. I do not mean to speed an Uncle Rico moment. I'd go back and watch games that people played them. I'm like, "I didn't do that." Even when you say back in ten years, remembering on my own I know I did it but sometimes I forget I did it. As I think back, one of the things that I've enjoyed about my journey is the people around me, my parents, my coaches, my wife, who has always kept me grounded. I never have ever felt I've arrived. Even though now that I'm in a coaching space, even though I have a lot of street fights with years of experience to back everything up I'm coaching, I'm still a new coach. I'm going to make mistakes. For me, I had a constant lifelong learner mentality. I'm curious in nature. I'm not afraid to ask the question. I know when everyone else is thinking about it, I raise my hand and ask it. I share a funny and embarrassing story about that in my book.
As I think about my flashpoint to your question, I had a significant injury in high school that prevented me from playing at a bigger school. It changed who I am now. I think about large deals along the way with my Kforce journey. Things got great and all of a sudden, it was gone. Am I going to be that guy that freaks out or am I going to be a person that stays calm? Those are the things that I constantly go back to if I think about that phrase, flashpoint, that you shared. Those are the two big ones. Winning big deals, losing big deals, being the same person with the injury, playing in college, having high moments, low moments but still trying to stay what I've learned through my friends at Limitless Minds where I'm also a speaker and a coach. It's this theory about staying neutral thinking. I was not neutral when Stefon Diggs scored 50 points in my fantasy football game and made me lose to the championship but I'm over it. I'm not frustrated all by that. Heavy sarcasm. Not to get too long-winded but those are the things that come to mind and maybe I'll stop there to see if you want to probe further any of those things I shared.
The fact that you have seen this as you're not ever arriving, you're always still becoming. Every day's a new day for you to begin again and to see that beginner mind show up. That's so cool that you mentioned that. People don't often see how great they are. They look at these wins and they say, "That was great." You move on and you say, "What's next?" That's what I picked up from what you were telling your story. I'm wondering if that's an ongoing theme that continues to show up or has continued to show up in your life?
If you got to tell people how good you are, you're not that good. If you're great, they're going to tell you.
I like the number 1440 because it's the number of minutes you and I have each day. At the end of the day, it starts over. I'm proud of the things I've achieved but my football coach in college told me, "Casey, if you've got to tell people how good you are, you're not that good. If you're great, they're going to tell you." That's still stuck out to me. Another defining moment was a new friend. He's a professor at Central Washington University. He's also the Founder of this Emotional Intelligence course called EQ4Pros and his name's Andy Parks. He shared with me a book called The Surrender Experiment. I don't know if you've read it.
Michael Singer.
For me, at times when I'm reading this book, I'm like, "This dude's out there." He's religious. He's lived in the woods. He's doing yoga. All of a sudden, he's starting new companies and change and skillsets. I'm like, "What the hell?" It boiled down to this surrender philosophy and it resonated with me because I've been such an outcome goal focus guy my whole life. I can't give up number one. I've got to keep winning this because if I lose it, I'm going to get judged. What happens? I never wanted to be a guy that felt he got complacent. For example, I reached my podcast goals. In the old case, he would say, "That's great. Let's reset. Let's push hard. Let's sprint to the end of the year." In the end, I said, "How about we enjoy the rest of the journey? We're still going to run but not going to sprint and I'm going to give myself grace. I'm going to surrender the fact that's okay. In this coaching space, I don't have an ungodly amount of goals. I've got to have thirteen clients by February 14th and if I don't, I better start a new job. I would be a garbage man."
I'm surrendering to the fact that I want to serve every person I talk to. I want to get rid of the bro culture in companies. I want to prove that you don't have to be an a-hole to be successful. I want to prove that the simplistic and best advice we need in life is right there in front of us. I'm doing my best to deliver it. People read my book and they're like, "What did you do? Ten years straight. What was your sales strategy?" They were all these technical questions. I said, "I started the day with the power of the golden rule. I treated people the way I wanted to be treated." I set expectations and I followed through every single time. I didn't hear, I listened. I use a CRM intently. I document everything. I checked my ego and got coached. I had self-awareness, I was able to practice and I had patience. I wasn't always patient but I always strived to be patient until a relationship forms. They're like, "That's it?" I'm like, "It's more than that." It's a lot. Those six things are hard to do. They sound simple but they're not. For me, that's why I'm down that path that you inspired out of me.
I love it because what it all speaks to is less about what you did. It's more about who you are being. That's what a lot of people miss. They don't see that. They want prescriptive ideas of like, "What should I do so I can be like you?" I'm like, "No. Who should I be so I can show up who I want to be in that moment so I can create the results?" Once you start to have that success, then it starts to get this pressure mounting and you say, "What is the thing that is driving me to that next thing?" This is why I'm interested to know more about what got you to move from being in the world of the salesperson who's inside Kforce and seeing this as like, "I am being successful in this world," to, "What is it that I'm all about? Who am I?" That's what I want to see where we head with that next.
I have sold it for many years now. What motivated me was humility and vulnerability. That's how I define leadership. Those two things inspired me. There's something that I learned after I left but it resonated with me when I was there because I heard a speaker named Mike Robbins and he said, "You might as well be yourself because everybody else is already taken." I love that. One of the pieces of advice I can't stand though they might some people say, "Fake it until you make it." It's the worst advice ever. It's like, "Go be someone." That's BS. I want to be around someone who says, "I don't know. Can you help me out?" When I was 26, this is a big mistake I made. I'm allowing you the space to say, "You're going to make mistakes." We don't want you making mistakes but they're going to happen.
Those types of things made me think back to my journey. I remember days where someone was new in the job and I would go ask them to review a document. They're like, "Why?" I'm like, "You have fresh eyes and fresh perspectives. This is going to go to a client and I want to make sure there are no gaps." It was a way to build relationships and invest in somebody and speak some truth and confidence into them. Back to the journey, when I got to the end of selling, my relationship with our executive team created this new role where it's super fun.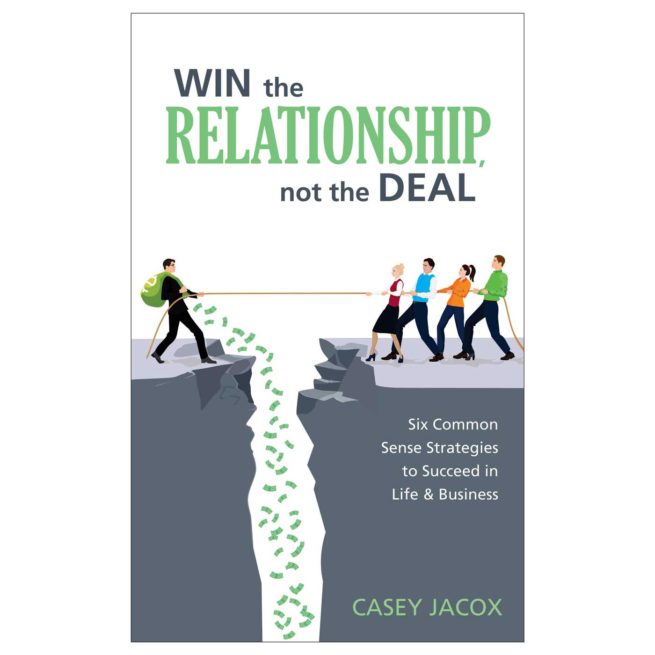 It was a three-year journey where I was executive sponsor over a certain set of accounts. My CEO said, "Create many Caseys." I was coaching some of our top performers and some more sales leaders to help them get unstuck and help their teams get to new levels. The last thing was more of an internal marketing consultant. At the end of that three-year run, they decided that they wanted me to get back to selling it. At that point, I was like, "I've done that for so long." I feel like something inside of me is calling me, which is why I wanted to get the book out. That's what propelled that journey.
You wrote the book while you were still there.
No.
Did you write the book after you left?
Yes. The reason I did that, I did not want to write it when I was going to be distracted. I didn't want to use that as an excuse. Once I left, I took a couple of months. I cleared my head and figure out, "Where am I at? What am I going to do?" I said, "It's time to write the book." I'm a structured person. For four months, from 9:00 to 11:30, I looked at my calendar Monday through Friday. I wrote every day. There were days where I was like, "I feel like Hemingway." I look at it and I'm like, "That was horrible." There are days I was completely horrible and I feel like I couldn't put a sentence together and my wife's like, "That's pretty good." I'm like, "What? Really?" I wrote. One of my clients early on in my career. Her name Bobby Robinson a tech writing manager and content writing manager at one of my customers. I remember talking to her early in my career, "I want to write this book." She said, "Start writing." I'm like, "I like to read." She's like, "You can but start reading and make it a habit." I was resisting her without knowing I was doing it. As I look back, she was right. It's like anything. You've got to put in the work.
I want to reflect on this moment of leaving. Here you are collecting a decent paycheck. Let's be honest, you can fill in the gaps there if there are any. The leap you took to say, "I'm leaving. I'm going to go write this book." Beyond that, what was the plan? Did you have a plan?
I never wanted to be the guy that had to close a deal to make a house payment. I always challenged myself to live below my means and be smart. I saw that early in my career or even before Kforce bought the company. I was with Cold Hawk Canyon. That was back in 2004 where I saw some sellers. They had a couple of good months and years. All of a sudden, they traded the Oldsmobile for the Benz. A couple of bad months, now they're driving a minivan. I'm like, "I don't want to be that dude." I'd rather drive a Mazda 626, have my buddies make fun of me. I pretty much should have a bumper sticker that said, "Happiness is being a grandparent on the back."
It was about staying neutral and calm. My plan was the book and podcast. I didn't know where else I was going to go. I was confident in myself that for years of life, things have worked out based on a work ethic, mindset and learning. I gave myself some runway, in case it didn't but I didn't think that way. In my mind, I expect positive outcomes to happen. I'm naively optimistic. If we were in Chicago, the left side of Illinois is pessimism and the right side of Illinois is optimism. I'm probably in Bermuda or Boston, that far east, because it's the only way to think.
That right there, in essence, is such a great insight for people who are thinking to themselves like, "I want to leap into something different." There are two things that I'm taking away from this. One of them is to plan for that leap. It's good to be taking the leap and exciting but also put aside the money. Make sure you're not living beyond your means before you take that leap. Also, have that positive mindset that will propel you in a way of, "I know and believe in myself." If you don't, you're going to start getting in your way. It's the old Ford saying, "Whether you believe it, you can or you can't, you're right." I love that's the way you thought. Optimism has led you forward. I jokingly say to myself that I'm a road-weary optimist where there's been a lot of things that have weighed me down but I still maintain optimism because I feel it's the only way to lead forward.
You've got to believe. Did you watch the show Ted Lasso yet?
No, I haven't.
It is the best show. I'm probably going to watch it again. A tear-jerker. I'll give one little teaser. He's an American football coach. He goes to Europe and thinking he's going to coach football which is football. It ends up being soccer. He had realized that. He tries to give these motivational speeches. He says, "Be a goldfish because they have the shortest memory of anything on the planet." For Christmas, I pretended I was Santa for myself and stuffed my own gifts. I told my wife, "Wrap this up and pretend it's from Santa." I have a Be a Goldfish t-shirt and have a shirt that says, "Believe." I like positive affirmations.
You might as well be yourself because everybody else is taken.
I like knowing that we don't have to have all the answers but if we can control the controllable, which are my attitude and my effort, that's all we got each and every day. Think about our journey. You were trying to get on me on your show and I can't even hold an internet connection. You're coming back and you get stuck in Peru. Here we are now. It's like, "It's okay." I believe things happen for a reason, in serendipity and we all have it when we connect. What fills my tank more than anything and I've told my wife this is I love connecting people. It's such a passion. I get so much joy out of it.
That's one of the things that is interesting about how the world you came from. Kforce being the staffing firm. That's where your passion for people was showing up but now, you're in it. You're connecting more intimately with people. It's almost as if your prior life was connecting with people but from an arm's length and now, you're physically touching them. That's what's a big difference. How you're showing up now is more powerful than ever.
I had a former client. I will not name her. I will give it to her. She was one of the best. I called her Big Sis and people might know who that is. I remember one time she dropped a nice and friendly F-bomb. She said, "Get out of my effin face and go change the world." She's like, "There are bigger things out there for you." I was like, "What is she talking about?" It's so fun now as I'm talking to different companies. I'm talking to companies in wealth management, insurance and real estate. Two things are important to me. My integrity, I'm on the sidelines still for the non-compete and honoring it because those are important. Hopefully, one day, I do work with Kforce again. You never know.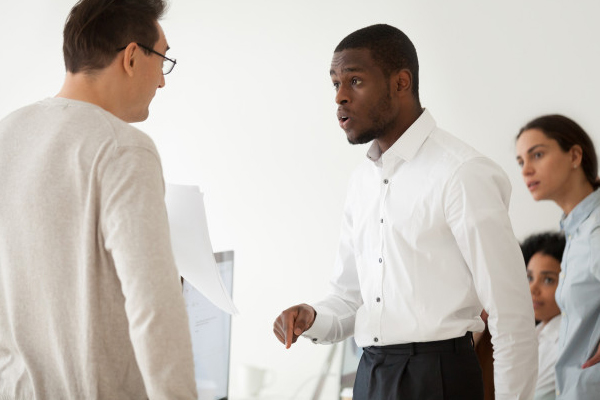 The whole phrase in my book of WIN the RELATIONSHIP, not the DEAL, if we win people, great things happen. When you lose deals, you can still win people. That's where the true learning in my book. When I talk to people and coach people, they're like, "What do you mean? I don't get it." The example that I share with them is, I'm selling microwaves. Someone picks Tony over me and they love Tony's microwave better than Casey's microwave because your microwave is so cool. It sits at a campfire and does all these great things.
If I call the customer and I say, "Mr. or Mrs. Customer, thanks for the opportunity to compete. First, I'm bummed that I didn't do a good enough job and our company didn't do a good enough job to win your business. I want to follow up to make sure that you got everything out why you chose Tony. I hope you have a good experience. If there's an opportunity in the future to compete, I'd love to hopefully make sure my name is in that." That alone might sound simple. I picked up so many low-hanging fruit deals by doing that.
For example, Tony, you don't follow up, the microwave is broken. You don't care. You're on to the next deal. You're transactional. That mindset applies not to only selling but anything in life, whether your internal teams. Back to what you said, it was Henry Ford and John Wooden said, "People don't care how much until they know how much you care." When we truly put people first, serve people first and worry less about how we're going to gain and win, back to the word surrender, watch out. I feel like I've got boomerangs coming out left and right that I threw out years ago and are coming back at me.
There's something that I love about that. I love everything about it. I've seen this come across where I've had conversations with potential clients around coaching and I've said, "I'm not for everyone." When I'm talking to somebody about potentially coaching with me, I'll celebrate if they choose somebody else because I want to make sure that they get coached. Having that engagement is powerful. At the end of the day, I'm also going to be celebrating that they've chosen somebody or that they've decided to move forward with a coach, whether it's me or someone else. I hope that feels good for people to know that it's not about, "Work with me or hire me." It's about, "I'm happy that you're going to move forward and you're going to get the life that you want through this process."
What I love about that is some people might say, "It's naïve. You should be competitive. You should want to win every person." I get that. I want to win every deal too but that's not realistic. If I was about to hire you as a coach and you said, "Tony, it's not going to work out. It's not feeling good budget-wise. I don't have clarity on what my true goals are or what I want to get coached." If you make me feel bad, I'm going to tell everybody. You're going to be this negative experience that's going to be in my head versus, "He was graceful. He not only let me off the hook but he gave me permission to be me." It wasn't the right timing. It wasn't going to try to slam it down. I love that you said that.
I want to shift gears a little bit. When you reflect on the whole path that got you here, and I know we could have dug a lot deeper, tell me about the biggest lesson that you've learned about yourself and life in general?
I mentioned this in the beginning, I glazed over it but I want to go back because I love telling this story. I get more motivation selfishly for myself when I tell it. I was seventeen. I was a skinny, non-proven kid and not super athletic. I had other kids around who were more athletic than me. I was smart and a good leader. I ended up having a chance to be your starting quarterback in my junior year in high school. I was competing against a kid who was a way better athlete. He ended up getting drafted by the Yankees. I remember before my junior year, my football coach, Marty Osborn, who's still a great friend to this day goes, "You've got a chance to be our starting quarterback but here's what you have to do."
I was like, "He's got the wrong guy. He can't be talking about Casey Jacox." I'm the sophomore, skinny quarterback that sucks. He's like, "No. You've got a chance to be our guy but you've got to get stronger and faster." It was like, "Someone believed in me." It's not that my parents or my friends didn't but it was someone else. I was like, "Here we go." I remember working out and getting picked up by this big old burly offensive lineman blaring some freaking rat on the way to the gym, school, cool off and weights. I worked my tail off and squeezed every ounce of athletic ability out of me.
You might as well be humble because if you don't, life will humble you.
Long story short, that summer, I ended up getting named starter. I was like, "It happened." I had an okay junior year. We didn't have the best team. I didn't know what was good. I was getting teased by some division three schools. I went to the University of Washington Football Camp with one of my other friends. The reason I went was that he was getting recruited by them and I want to see how I am going to stack up against good talent. I'd like to know. I go there and I start flinging the ball around the yard. I knew I was playing well but not thinking about it too much.
Fast forward, I get to the end of the camp. We're in Husky Stadium and all the kids and parents are there. They're giving out awards. My friend Kevin got an award. I'm like, "That's so cool." In end, they're like, "The most outstanding quarterback of the camp goes to Casey Jacox." I was like, "What? No way. There's got to be another Casey here." That day, this guy said, "We're going to be at every one of your home games between September, October, November. We won't tell you when. You have to send us what you think your best game film is. Here are all the tickets to all the home games." I went from not being recruited to being recruited.
My confidence is going to the roof. We get into the fall camp and we're playing great. We have these things called jamborees. I don't know if they have those back east where it's a practice game against people you don't know. We had these practice games against three other schools and we're crushing teams. It's like, "This is going to be such an amazing year." On the last play of the jamboree, I get put back in. I still remember the play. Right, 90 read. The center was a slower snap. A defensive tackle shoots the gap. His knee stance gets on top of my toes and now I'm stuck. The defensive comes around and blasts me from the back. He goes low and another guy goes high. I felt the tongue of my shoe explode off.
I tried to get up, took a step and collapsed. Intense pain happens as I've never felt. Tears start welling my eyes. My mom and dad took me to the emergency room. The doctor comes out and goes, "Casey, you got bad news. You've got four broken bones. Your foot will be in surgery within an hour." All that effort and hard work are gone. The show must go on. The guy that I beat out now is going to play quarterback. He was playing tight end for us. Now the team's rocking and I'm a captain. I'm out of it but that first week right before that first game, I'm wishing he's going to play badly. I'm selfish, jealous, angry, sad and depressed. In my mind, I was like, "Play bad." Long story short. He ended up taking us to the league playoffs for the first time in twenty years. He broke our single-season passing yardage record, the first time in twenty years. He was named second-team all-league quarterback and I had to watch.
After the third game, I remember going to my coach Marty Osborn. I still remember this like it was yesterday. It's crazy. I walked into his office and Shane, this guy's name, was already there. They're going to a game film of the week. Now I'm even more jealous. I said, "Coach, I need to talk to you because I'm not being who Casey is. I'm not being a captain. I'm embarrassed by my attitude, performance and who I am as a teammate. I'm depressed and sad. I need to talk." He was like, "I'm so proud of you for coming to talk to me about this and get this off your chest. We got to figure out a role for you because you have an impact on this team." I still had a bad attitude. I was like, "What am I going to do?" He's like, "You know this offense better than anybody, even me. Why don't you go up to the booth and be my offensive coordinator and call plays with me?" Right when he said that it was like a vacuum sucked all the negative energy out of me. I was, "Let's go." I ended up being a coach the rest of the year. It was awesome.
Miraculously, after this, I got pretty much one shot from Central Washington University. I was a twelve-string quarterback when I got there and ended up being a three-year starter. I had an amazing experience, All American in my senior year. All of that was because of the lessons I learned from that moment about, "What does it mean to be a leader? What is truly a leader and unselfish leader? What does it mean to put other people in front of yourself?" In my junior year in college, I was leading the league in passing and my coach, Beau Baldwin who's now down at Cal Poly and one of the amazing mentors in my life benches me after the fourth game.
I'm full-on benched in the first half. I'm first all-in team quarterback, lead league and passing. He's like, "I don't give a crap. You're not getting it done. Take a seat. Figure it out and we'll get you back in when you're ready." Even when you play that or play well, you're getting coached in front of 25 other buddies, you can't hide from the film. It's on TV. "Coach, I didn't do that." He's like, "Yes, you did. I just watched it." Those moments are what prepared me for my journey in life. That's how you treat clients, how you treat your teammates. I didn't want to have to go through that again. You might as well be humble because if you don't, life will humble you.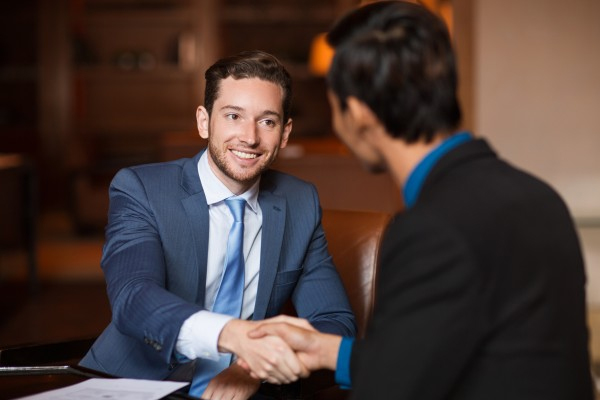 That is the most powerful advice right there. Seeing it through the lens of football coaches or any other coaches in the world that you interact with, see things in you that you don't see. They put those challenges in you. They're not going to be there to please you. They're there to serve you. They want to make sure that you're getting things out of your experience that will prepare you for that next level of where you're going. That seems to have been a real transformational part of this for you. Having those experiences has brought you to where you are now and helping people in the way that you are is powerful.
I don't know where my curiosity came from. Call it a God-gift, universe-gift. I love asking questions. You can probably appreciate it as a coach, the power of asking great questions. One of the pieces of advice I give sales leaders is, "There are two words you want to hear in every meeting you go on or every person you're meeting with." I'll put you on the spot and see if you can guess. Any idea what they are?
What else?
Close. "Great question," is what you want to hear. Be cognizant. The next time you meet with somebody, if you ask them, a lot of times you'll say, "Good question. Great question." You make them think. The biggest mistake sellers make is they talk, "I killed that meeting. I told Tony everything about what we do. He loved me." "What did you learn about him?" "I killed it. I told him about our product." "That's awesome but what do you learn about him?" "Nothing. I talked all the time." "It sounds like a great meeting." I love asking great questions.
I have one last question for you. If you're ready for this one, this is unrelated to everything we've been talking about so far. If you need to break the rules, I'm happy to play with you on this. What's one book that has changed the way you think or had an impact on your life?
I'm going to take your get-out-of-jail-free card and break the rules because I'm going to take two. I already talked about one earlier, The Surrender Experiment. I highlighted that. The other one I'll say is a book called The Slight Edge by Jeff Olson.
I never heard of that before. Tell me more.
A good buddy of mine named Ryan Fournier shared that book with me. The Slight Edge is about the everyday decisions we have to make every day, every morning, every hour, every minute, every second. Each slight edge decision has a slight edge moment. For example, I woke up this morning. For some reason, I didn't sleep well and had some crazy dream that I was laughing about. I'm like, "How did I dream about that? There's some weird stuff going on." I woke up and made a choice. It's like, "I'm tired. Do I work out now? Maybe I'll do it later." I'm like, "No." I woke up, exercise and I'm ready. Now I've got my mind right to prepare for this. The book is powerful about if you make bad decisions, they're going to continue down a bad path but you can quickly get back to a good path by taking that slight edge moment and making a better decision. It's a well-written book. It's easy to read. I referred to that book so many times. I've never talked to the author. I'd love to if I have a chance to meet him but that would be one book that I would recommend.
We'll have to send this show out to him so we can get him to come on the show and maybe have him come on your show. I love this idea. There's something about that. At every given moment, you have the opportunity to make a different decision about where the next direction of your life goes. That's what this speaks to and I'm looking forward to digging in and checking it out.
Do you know what that takes, Tony? It takes self-awareness. That's scary at times. At times, I have to say, "I was a jerk. I wasn't the best dad and I wasn't a nice husband." What do I do with that? Do I put it inside and own it and forget about it like, "Screw it? I've had a bad day," or I go over to my wife and say, "I was a jerk and I'm sorry. I messed up. I didn't act like the way I acted with my kids. Dad was not his best and I apologize. That's not a good example." I'm human. We're all flawed. We all get gaps and issues. Either I can pretend it didn't happen or I can own it and use it as a teaching mode for myself, people around me and we choose to get better.
Let go of the ego and let the real person show up. That's leadership. I don't know where to begin. This has been an amazing session hanging out with you and knowing your story. There are so many great lessons. I want to thank you for coming to the show, after all that's taken to get you on the show. Thank you for coming on. I also want to give people an opportunity to know where they can find you to find out more.
I'm honored and I want to give a huge shout-out to Hannah Prior. Hannah connected us. She has been a great friend. She and her husband, Ian, are amazing people. If people want to learn more about my book, it's on Amazon or you can visit my website CaseyJacox.com. It talks about coaching. I have my speaker reel up, which feels weird to say but I have that up if people want to see how I act goofily in front of the camera. If they want to learn more about my podcast. My podcast is for dads but I have moms that listen to it. I don't try to discriminate. It's about dads. I'm trying to inspire dads to become a lot of the stuff we talked about, that vulnerable, humble, self-aware, check your ego, be a great present father home. We tell stories. It's on all the major podcast players. We have some fun episodes coming. I would love the support of people to check it out.
Thank you again for coming on the show and thank you for the readers coming on the journey with us. That's a wrap.
Thanks, Tony.
Thank you.
Important Links:
About Casey Jacox
I'm a curious optimist.  I'm a father, a husband, a friend, a coach, an author, and a business leader who strives to lead by example through authenticity, vulnerability, and positivity.  
Over my entire career, adversity has always made me stronger.  I'm a  life-long learner who is always seeking the path towards mastery.  I'm blessed to possess a positive attitude.  My curiosity inspires me to meet new people and seek ways to build relationships – true relationships that are long-lasting.
I love to laugh and make those around me laugh; if we are not having fun, then why do we go to work? I love to empower people to achieve more than they think they are capable of.  Everyone needs coaching in all aspects of our life as I believe that is where growth occurs.