Starting A Career In Science With Dr. Jennifer Petter
Getting into science can be quite intimidating, from the different branches of science to the number of scientific jargon used. It could all be a little too much. With that being said, science can also be full of discovery and accomplishment. You can learn about new habitats, make people fly to the moon, and discover the next vaccine. Being a scientist makes you feel like a superhero, just like Tony Martignetti's next guest, Dr. Jennifer Petter, who is literally saving people with science. Dr. Petter Arrakis Therapeutics, a biotechnology company that develops drugs for neurological disorders and other diseases. Join her as she goes through multiple important flashpoints that made her what she is today. 
---
Listen to the podcast here:
Starting A Career In Science With Dr. Jennifer 

Petter

 
It is my honor to introduce you to my guest, Dr. Jennifer Petter. Dr. Petter is the Founder and Chief Scientific Officer of Arrakis Therapeutics. Previously, she was the Vice President of Chemistry at Celgene, Vice President of Research at Mersana Therapeutics, and Director of Small-Molecule Drug Discovery at Biogen. She was also the Section Head in Oncology Chemistry at Sandoz Novartis, and Assistant Professor of Chemistry at the University of Pittsburgh. 
Dr. Petter graduated from Dartmouth College with an AB in Chemistry and earned her PhD in Organic Chemistry at Duke University with Ned Porter, and was a post-Doctoral fellow in Ron Breslow's group at Columbia University. She has ushered multiple compounds into the clinic, the treatment of cancer, cardiovascular disease, autoimmune disorders and sepsis. She lives in Stowe with 3 kids and 16 dogs. It is my honor to bring you on this journey in The Virtual Campfire. 
Thanks. 
Startups can be a little challenging because your investors have a timeline, and if they find value in that timeline, you have to.  
We help you tell your story through what's called Flash Points. These are points in your story that have ignited your gifts into the world. As we're giving you the space to do that, we'll have you pause along the way and see what's showing up. You can start wherever you feel comfortable. As you're sharing your story, let's see what's happening. With that, we'll give you the floor. 
How would you like me to start with this? 
Maybe start with what got you excited about getting into the sciences. 
Getting into sciences in general was something I was excited about at a young age. I trace it to when we were living in San Diego. My parents were always looking for something to do. They took us to Mount Palomar Observatory where you get the tour, you walk in, and you see this huge 200-inch diameter telescope. It was remarkable. As a little kid, it made a big impression. Plus, the monorail at Disneyland at Anaheim might have been also appealing. I read science fiction and took an interest in the space program in the '60s. That was all fairly entertaining.  
The sciences, in general, were from a young age. Chemistry in particular was a more tortured path. Chemistry teaching in high school was uninspiring. I went to college quite determined to avoid Chemistry, never mind majoring in them. Eventually, I bit the bullet and took some Chemistry and found that the Chemistry teaching at Dartmouth was maybe a little better than I experienced in high school. When I took Organic Chemistry, it was like I'd found my home. It's partly because it's a graphical science. The structures of organic chemistry and what they represent are a little like reading music, to the extent you get to the point where you can read the music and hear the music as you read it. The same thing in some ways is true with Organic Chemistry, you see the structures and you sense the underlying structure and dynamics of the molecules, how they're going to behave, reactions and things like that. I found it compelling. I was sucked in. I majored in Chemistry and went on. 
First of all, I had this vision of you in Tomorrowland and thinking about, "How am I going to create tomorrow?"  
My mother would explain to you that it was nowhere near that elevated experience, it was more like a monorail. For some reason, I was not being taken on the monorail. I had a massive tantrum meltdown because of this. It's not quite the elevated experience you're thinking. 
What's interesting too is that it's about your story of chemistry and your initial foray into it. I had the same experience where chemistry, at first, was like, "I don't know." Initially, your exposure to something may not be positive. If you persevere, you see what else there is to discover. Stay curious if you will. Somehow, that became your foray and it became your thing. Before we jump into the next chapter here, what were your parents' professions? Were they in the fields of science? 
Not even close. My father was a minister. I'm a preacher's kid. As I like to point out to people, if you have the dirty dancing minister dad in mind, that was not him. My father was quite a dancer himself but he was more the smoking, drinking, cussing, marching against the war, and marching in favor of the civil rights minister. My mother went to college and studied Philosophy but she mostly spent her time raising us. Later on, she got into social work. It's what we would call NGO work later in life. 
It seems like a great environment to be around for the most part, except for the cussing and drinking with all things considered. 
No problem. 
Tell me more about what happened as you got into Organic Chemistry and you started to see this like, "This might be a path for me." What did you find as you're starting to get into that field were the biggest a-ha moments? 
I was intellectually inspired and driven, hence, my movement towards becoming an academic. There's a segment of chemistry, which is pursuing novel structures, many of which are compelling in their beauty. Dodecahedron jumps to mind if you want to geek out on this. Moving beyond that, as you got into the field, you realized it was a fairly mature field. I was growing up in the field at a time when it was going through an inflection point. We had a long time where it was dominated by the inflectional agenda of RB Woodward at Harvard, a remarkable scientist.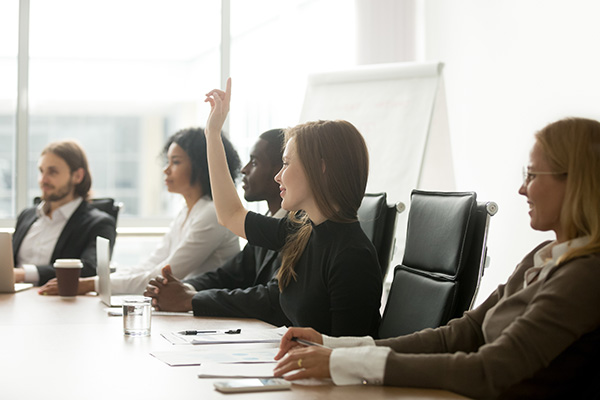 The Woodwardian Agenda is you pursued organic synthesis with the ulterior motive of discovering not only new reactions but new things about the structure and dynamics of the molecules you've been working on. It's perfectly reasonable, but the problem is that the synthesis of molecules, natural products in particular per se became gradually less newsworthy. There was no natural product out there for the most part where if you reported it, you'd synthesize it and anyone would be like, "That can't be true." You'd have to see the data. It was like, "Yeah." The field was transitioning more into concerning itself by making molecules that do something interesting, or alternatively, finding ways to make remarkable molecules. There's been some exciting work there.  
I followed the path like, "What do these molecules do?" I've moved into things like molecular recognition with the notion that you would construct synthetic molecules that recapitulate biological functions even though they have no underlying structure in common. That is not too far away from the challenge of building molecules that act as therapeutic agents. As I moved into the industry, I became strongly attracted to molecules that achieved something against or with the biomolecule target that is remarkable. It's not that blocking a substrate isn't good and honest work. Talking about other people's work, sometimes you find molecules that induce a protein that is mutant to fold a little differently and work better. That is some remarkable stuff.  
Before we go further, I wanted to ask was it an easy transition from academia to industry?  
I throw myself into new things. It was hard to find someone willing to take on someone who was leaving academia because there was an expectation with a prima donna approach or being threatening in some way. I found someone who was mature and excited. I went and worked for him. You just turn the music on in the lab and get busy making molecules. I had no problem with that. There are certainly differences but I found the differences to be positive and gratifying for me. 
You said that a lot of the chemistry had come a long distance. In terms of the ability to create therapeutic drugs that were effective at drugging targets, those were still early days. This goes back for years.  
I wouldn't put it in the following way. People have been making lots of drugs before I showed up. Many of the drugs at that point were still being discovered by what I think of as the pharmacologic paradigm. For example, at Sandoz, they had a project there where the rats were the primary assay, which is like, "Holy cow." There's a lot of power in that. This is this composite endpoint where your molecule has to do all these various things to get a positive outcome. In some ways, there's value in that.  
The reductionist paradigm, which is based upon molecular biology and genetic engineering as we call it, was coming into its own in the '90s. The advantage is you knew what was going on at a molecular level or at least you have the prospect of knowing that. The disadvantage, in some ways, is that it creates complexities that you, in essence, get to drive right over with a pharmacologic paradigm. The molecular paradigm, nonetheless, is where I live and that's how we make this work. You're right, that was getting started at that point and coming into its own.  
As you started to rise the ranks and you started to move through different companies and create different things, what was the biggest struggle for you? Was there an element of how do you create a path for yourself? How was your career? 
We've progressed enormously from the very rudimentary approaches that we're taking back then, both intellectually and technologically. 
I don't know if I thought about it in those terms. It's not that I never looked down the road and asked, "Is there a place for me here or there?" Day-to-day, week-to-week, month-to-month, there's a problem and you throw yourself into it and you want to solve it. Working with your team members and helping along with the ones that need some help and letting run ones that are great. You have certain moments. In some moments, you get to make decisions. In other moments, other people make decisions. Leaving Sandoz Novartis to go to Biogen was my decision. I left right around the time as the merger was getting going with Ciba, of course.  
I like the idea of being in a biotech company and I like the idea of being back in Boston where my family was. I moved in there. On the other hand, leaving Biogen was Biogen's idea. I didn't get a lot of chance to reflect on the value of joining the startup ecosphere. You're shoved out onto the street, "Good luck." In the terms that you're describing, sometimes you think about how do you find a place and how you think about problems. Sometimes it's like, "I need a job." Those two things have a certain interplay between them.  
There's an analogy I keep on thinking of being in biotech is like riding waves. Sometimes you're on top of it and you're surfing and things are fantastic. You're the one who's in control. Sometimes, you're not in control and you're hoping that you're going to stay on top of the wave and not be crashing underneath it.  
Sometimes you're solving problems and you have great new ideas for how to do things. Sometimes you get the Tox data back and you say, "So much for that." You have to develop some comfort for the back and forth between what you can make happen and what is going to happen.  
Tell me more about the journey. As your career progress, what were some things that you started to discover about yourself? 
As you go from an academic to an industrial person, you discover that you like the industrial stuff. I don't regret my time as an academic. It was intense. I learned a lot. There's a certain breadth and collaborativeness about the industry that I appreciated that wasn't readily available as an academic. At Biogen, I learned that I like working with biologists who bring novel proteins and novel problems to you and dump them in your lap and say, "What can you do here?" It's challenging and you're like, "Oh my God." 
I like it but I was being tossed out into the startup field in the Cambridge Boston area. I took some time to learn that it's going to be okay. To follow your analogy, all you need is to ride those waves. Mersana, Avila Therapeutics and then Celgene, these were opportunities to work on a wide range of projects. Understand that, by virtue, how your career is developed, how you've developed intellectually, but also how the industry has developed, particularly in the Boston area, tell you that you can have a certain confidence that the next thing will also be there, and that will also be good. 
Not to be too religious but it's having faith and hope that no matter what happens, you'll learn something and that something else will come up if you continue to show up. 
I like the biotech field, particularly in the Boston area. I have some friends who work in that field. Movies are a series of projects that last a few years. While you're independent, you get pulled into making those movies because some producer or some director knows you like to work and says, "We're getting the group back together again. We're going to make this big movie. It's going to have so and so in it. Do you want to join?" I'm like, "Okay. That sounds like fun. Let's do that." You're right, you have to show up. Even if you're not working, you have to be visible and ready to pitch in.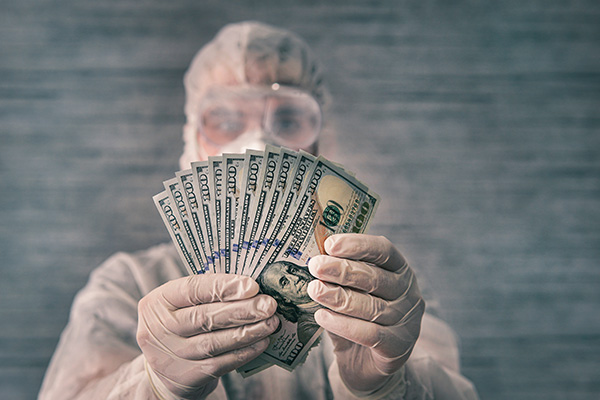 I love that analogy to the movie industry because it's cool to think that way. You're following people and projects. The science has to be there that you're attracted to. It's also about knowing that there are people there who you respect and that you're willing to work with. Like VCs investing in you, they're drawn to the right team and the right people around you.  
There's a lot of truth to that.  
Eventually, you come to this place where you start your endeavor, you start your own company. Tell me what happens between being with Celgene and getting to Arrakis. 
Remember, Avila was purchased by Celgene in early 2012, which was great. We called it a liquidity event. I still had a job, which was all good. I ended up as VP of Chemistry for them because they had a need in that area. That was nice. The complication is that most of Celgene were located in New Jersey, San Diego and San Francisco. Later on, they added a Seattle area. Having a leadership position in that company meant that you spent 65% or 70% of your time in San Diego, New Jersey, or at some conference wherever your leadership was gathered because that's what you do. There were the quarterly meetings, which would be in one city or another.  
I liked the job, the people and the projects. It was great. Eventually, it occurred to me that my kids are old enough to know why I was missing and young enough to care. It was like a new company every six weeks in the Boston area. There have to be places that I could work that would be fun and that would be in Boston. I went to my boss, Greg Reyes, in San Diego. I slid a letter across the table in May of 2015 that said, "Thanks. I need to go. It's been great but I'm going to go seek my fortune elsewhere." Technically, I retired but that didn't work out.  
Organizational persistence is extremely rare. 
The departure from Celgene was more of a personal/family/geography decision more than anything else. Starting Arrakis was different. I went to a conference and saw people working on small molecules and RNA. I thought, "I want to do that." I had put in my time. The discontinuity there with the RNA was that no one had taken, as far as I could see at that point, a drug discovery approach to RNA and small molecules. That's what we wanted to do. I talked to people who I knew from Avila and Avid Life Sciences, and we agreed to get the seed of a company that I joined. That's how we got started in the summer of 2015. 
You've been in this business for quite a while now. It's amazing. One of the things that came to mind as you're telling the story is that over time, you've transitioned from being in the science, at the lab, at the bench, to taking on more roles of being the leader. Also, sitting in more boardrooms than in labs. How did you deal with that transition? Was it a natural transition that you enjoyed? Did you find yourself sometimes yearning to be like, "I want to be back on the bench?" 
Most senior science leaders, when they say, "I'll be back on the bench," most of that is romantic nonsense. You have to grant a certain authenticity or genuineness to some of those sentiments. As an assistant professor, I spent a lot of time in the lab even to the point where the key projects are the ones that you want to run, but I've got too busy to sustain that. When I went to Sandoz, I went back into the lab but quickly was drawn into group leadership after a couple of years. I left the lab there.  
When I went to Biogen, I tried hard and I set up reactions. I worked one of them up and that was the end of it. Many things get thrown at you that you end up walking away from that. I've been fortunate. It was a lot of fun. If there was a way to make that happened somehow, I could get into that. I'm at a stage where if I walk into the lab, someone says, "Can I help you?" You end up spending a lot more time, frankly, in the rooms where you have to be if you want to get the money that the real scientists need to do their jobs. That's an important role to play. 
It's beautiful that you say that because it's about seeing where your time is best served. Now, you've got a lot of people counting on you to make your most valuable time worthwhile. 
There's that level of responsibility that you can't let it concern you so much that you're paralyzed. You keep that in mind and say, "What are we going to do with this funding that we secured?" We're going to pay scientists to generate data that tells us that we are or not on the verge of making a drug.  
Tell me about the journey at Arrakis. First of all, I love the name because as a sci-fi fan myself, it's such a cool thing where it came from. Tell me about your journey at Arrakis and what stands out to you as the biggest turning point for the company. 
First of all, the numbers. After the seed round in February of 2017, we got the A-round, which is about $38 million. In the fall of '16, we've got a couple of people joining the company, Dan Koerwer as CBO and Mike Gilman as CEO. James Barsoum was Head of Biology. We found Heather Lounsbury to be Head of Operations and Gnanasambandam Kumar Kumaravel to be the Head of Chemistry. That was the core leadership team at that point. We moved into the labs we rented from AstraZeneca. They were our landlords for a while.  
The B-round was $75 million. As that was coming in, we were moving into a new space on 830 Winter Street. It was the old Immuno Gen building up there. We then got this relationship with Roche going in upfront. That was $190 million. It's a wonderful relationship and they are great partners. The magnitude or breadth of the relationship required even more space. We moved next door, 828 Winter Street but now there's quite a bit more space. We have about 65 employees. I would say that there have been a number of key developments. We're still counting on there being developments in the future. I would say that the Roche partnership was validating and it gives us the chance to try a lot of new science. 
When you reflect on starting this business to where you're now, you get a lot of validating events when people start to see that, "We've got something here." When you look back and say to yourself, "We did make this happen. We do have something real." Is it rewarding? 
Absolutely. I tend to be almost pathologically future-oriented. The reflection that you're describing in some ways requires thinking about the past and how it's different than the present. I'm like, "Sure, I guess, whatever. We have work to do." You're right, now and then, it's worth pausing. There was maybe a year when, for the most part, Arrakis world headquarters was where Starbucks and my laptop located in. We've progressed quite a bit from there. Intellectually and technologically, we've progressed enormously from the rudimentary approaches that we were taking initially, to far more sophisticated approaches that the team has come together. 
For the readers, not everyone is as attuned to this. When people think of business success, they often think about launching a product and commercialization and all these things. There's so much that goes into turning the crank on understanding more about a drug or a molecule and the learnings that go along the way of creating this. That's important for people to understand. It's like demystifying biotech, demystifying this process. It takes a certain person to do that. 
You have to be persistent to the point where people think you're a little daft. I was around when the first ADCs came out. ADC didn't do well and they caused problems. You could look in and you could see what the problems were. ADC got a bad rep for years and years. Now, they are all the rage. Many of those technical problems have been solved and they have been successful for patients. I also worked in the area of integrants at two different companies.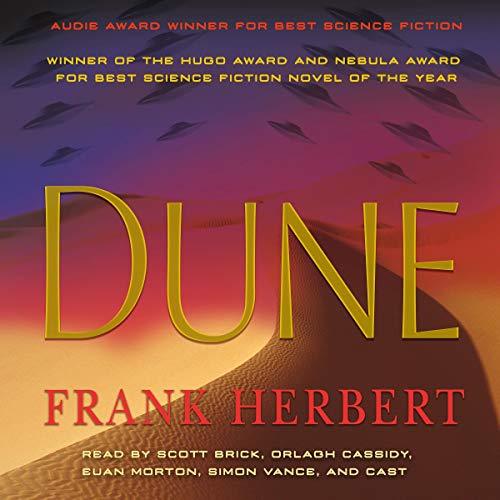 In the '90s, integrants are all the rage. It turns out that small molecules struggled to recapitulate the biology that the antibodies were able to demonstrate. They got abandoned years ago. It's almost like fashion. No one's doing integrants anymore. Tim Springer and others have doubled down on it. Places like Morphic Therapeutic came along saying, "We're going to solve these problems. Having worked on it in the backroom for fifteen years, we now know what to do." You do need some people who are going to be persistent beyond all reason, in many cases, to produce the technology that makes new medicines possible. 
It's like what we're talking about around showing up. What I mean by that is sometimes you run into a roadblock and you think, "That's the end of that." Showing up is almost like that resilience to keep on showing up and saying, "We may not have solved it with this approach but what about this or that?" 
The challenge is that organizational persistence is extremely rare for a pharma company to hammer away at something for decades, never mind years. It happens but usually, it's one person. Look at the years that AbbVie invested in BCL-2. How many compounds it took the clinic before they finally got one that was good, which is Venetoclax. That's largely Stephen Fesik. This is one area where startups can be a little challenging because your investors have a timeline. If you can't get something value-added done in that timeline, let's say they become understandably impatient. You have to find value in a timeline. Sometimes that means breaking it up. 
I want to shift gears a little bit. This is more about you. What do you think are the biggest lessons you've learned in your journey to becoming who you are today? 
As a scientist, there's a certain latitude that you have to give yourself to try new things and take new things on. In my personal life also, you eventually have to give yourself a certain latitude and try new things and take new things on. I've demonstrated that thoroughly. As we get older, we tend to be a little more forgiving of ourselves and sometimes appropriately so. 
That's a beautiful lesson. There's an element of wanting to make sure that we have that compassion for how we show up.  
Also how other people show up. Part of our values at Arrakis is to recognize that people are human. If you can't embrace their humanity, who is it you think you've hired?  
This is why I love having people like you on the show here because there's an element of needing more people who are leading in this way that allows for us to have that ripple effect. We're seeing the humanity in others and therefore, making sure that the business is a human place that's made up of people who care about each other. 
I've been the beneficiary of that.  
The people who have impacted you and have shown you how to be more human at work if you will, good or bad, sometimes you see people as an example of what not to be. There are some people who have shown you how to be more you. 
I'm not sure that they showed me how to live. It's more that they reacted warmly to what I showed them. 
That takes a lot. When you're able to embrace who you are and show up that way, it's important that there are people around you who allow you to be safe and feel safe. That's this whole concept of psychological safety that often gets talked about. That's been a buzzword these days. When you create that for others too, it's important. 
I can tell you the specific story if that interests you. 
Sure.  
We could spend a lot of time talking about the years leading up to it, but let's start with the moment at which I brought my pending transition to the attention of my boss, which is Mike Gilman. There's a blog he posted on our company website that gives his experience with this. I arranged a dinner with him in March of 2018. He wants to know what it was about and I said, "I can't tell you." He persisted a little bit. I said, "I'm not sick. My family's fine. I'm not leaving. Other than that, I can't tell you." At that dinner, you don't have all night, so you need to get right to it. Shortly after we'd order the wine, I said, "I'm trans." I knew we were going to have a lot of territories to cover.  
The thing to realize about that is that it wasn't as though I was looking for permission to do something. It's like, "This is going to happen. Brace yourself." Coming out as trans has an interesting impact because, particularly, you made certain decisions and it means that you're going to transition. Some people can't say, "That's nice. What are you going to have for dessert?" You realize that certain things about you are going to change. There will be certain responses required of people who are friends and colleagues or whatnot. There's a lot to work out. The point of that is it's going to happen and it had already started. I started taking HRT, which is Hormone Replacement Therapy, about a year and a quarter before that dinner. Those changes were already solidly underway. 
Mike has been exemplary in this whole journey. He embraced it immediately when we got to work. We had a little phone conference discussion with the Board of Directors and all of them were like, "Great. That sounds wonderful." I talked to some of the managers individually at first. We had a little coming-out party at work, which is also incidentally the last time it was a secret to anybody in May of 2018. I showed up as Jennifer in June of 2018. It was intriguing to understand that in that May party, they read the HR playbook for employees that transition. While the employee is not on site, the supervisors are supposed to call together the team, whatever that team is, and explain to them what's going to happen, etc.  
I have to say, that struck me as a lame approach since they would work for me. I said, "That's not going to happen." No one proposed that should happen. After that are the challenges. You then have to go out to the investment community and persuade them that you are worthy of a substantial step up and funding. You have to walk into a lot of new rooms. We have a room where you would be, let's say, potentially nervous under any circumstances, although I don't tend to that direction. Nonetheless, we would be for good reason. It's confounded and rendered more complex by presenting it in a different way.  
Let's say, to the credit of the community, at least with me present, no one blinked. Everyone wanted to be the most chill person in the room. I benefited from that, as did the company for that matter. It's been an interesting ride. There's been no looking back. There's been a lot of learning on my part. It's been great. I credit Mike, in particular, the leadership team, and the whole group of Arrakis to be beautifully indifferent. Sometimes more than that, it's warmly accepting on top of that. At the very least, beautifully different which is sometimes what you're looking for. 
You eventually have to give yourself a certain latitude and try new things and take new things on. 
First of all, the courage that you've portrayed through that is unbelievable. It's hard enough to navigate the world of being a leader of a small company and trying to get things done. To be able to do it in a way as you're transitioning, showing this courage, and being an example for others who are going through the same example in the same process as you, it's powerful. It's a powerful story. If other people are going to read this and they say, "That's what I want other people to know about how I want them to react." When people reacted to you, what is the ideal situation? What do people want when you tell them that you're transitioning? 
What was I looking for from them? 
Yes. 
Sometimes, you're just looking for that whatever response. You don't need anything. You want them to be okay. Sometimes you realize that you're creating a situation that, frankly, they will have to help deal with. Dan, our head of business development at the time, when I sat down one-on-one and talked to him about this, I made one comment, "I know your job is to sell us, the Science and Technology Center, but also the leadership team to investors and partners. I may have made that a little more complicated." He completely blew it off and said, "Don't worry about it." That was encouraging. If it did cause any difficulties, he was like, "I'll take care of it." Little things like that are helpful. I can think of moments when Heather, Mike, Dan, Jim and Kumar each helped in a way that was beyond being okay with it. You're not looking for interactions. You're not looking for someone to burst out of their chair and be excited. You are looking for people to be okay.  
The next question is unrelated to where we've been. I want to thank you for sharing what you've shared. What we do in this space is we want to celebrate people who have gone through massive transformations in our lives and have become to this place where they're doing amazing things in the world. Also, sharing this message helps other people to say, "It's okay. I'm not alone." That's key. The next question is unrelated. What is 1 or 2 books that have had an impact on you and why? 
First of all, on the nonfiction side, there's a lot to choose from. Gödel, Escher, Bach by Douglas Hofstadter was an inspiring book about the interplays of science and arts, and how you can see the patterns that emerge in one and also play out in the other. That was great. On the fiction side, Dune is high on my list. The name Arrakis comes from the novel, Dune. It's the best-selling sci-fi novel of all time. It's this planet where the only product they produce is a drug, which is incidentally orally available.  
Also, something I only figured out fairly recently but it's all over the book is that the protagonist was supposed to be born a girl. His mother was supposed to have a girl. The arc of his character is about his coming to terms with that. I was like, "How did I miss that?" Finally, there's a memoir by Jennifer Finney Boylan who, if you've run across her, probably it's her writings in the New York Times. She was on the faculty at Colby College. She transitioned years ago and wrote her memoir called She's Not There. This is a genre that I've read a few of, and this one is head and shoulders above any of the rest of them. Those are a few books that have done it for me. 
Jennifer, I don't even know where to begin to close this out but I can't thank you enough for everything. This has been inspiring and truly heartwarming. As we close out, I wanted to ask if there's any place where people can find out more about you if they wanted to reach out. 
There's the Arrakis Therapeutics website where I am occasionally featured. There is LinkedIn where I have a profile there. I tweet periodically and it's @JenniferCPetter. That's probably a good start.  
I want to thank you again for coming to the show. 
It's my pleasure. 
I want to thank the readers for coming on the journey with us.  
Thank you. 
 Important links:

About Jennifer Petter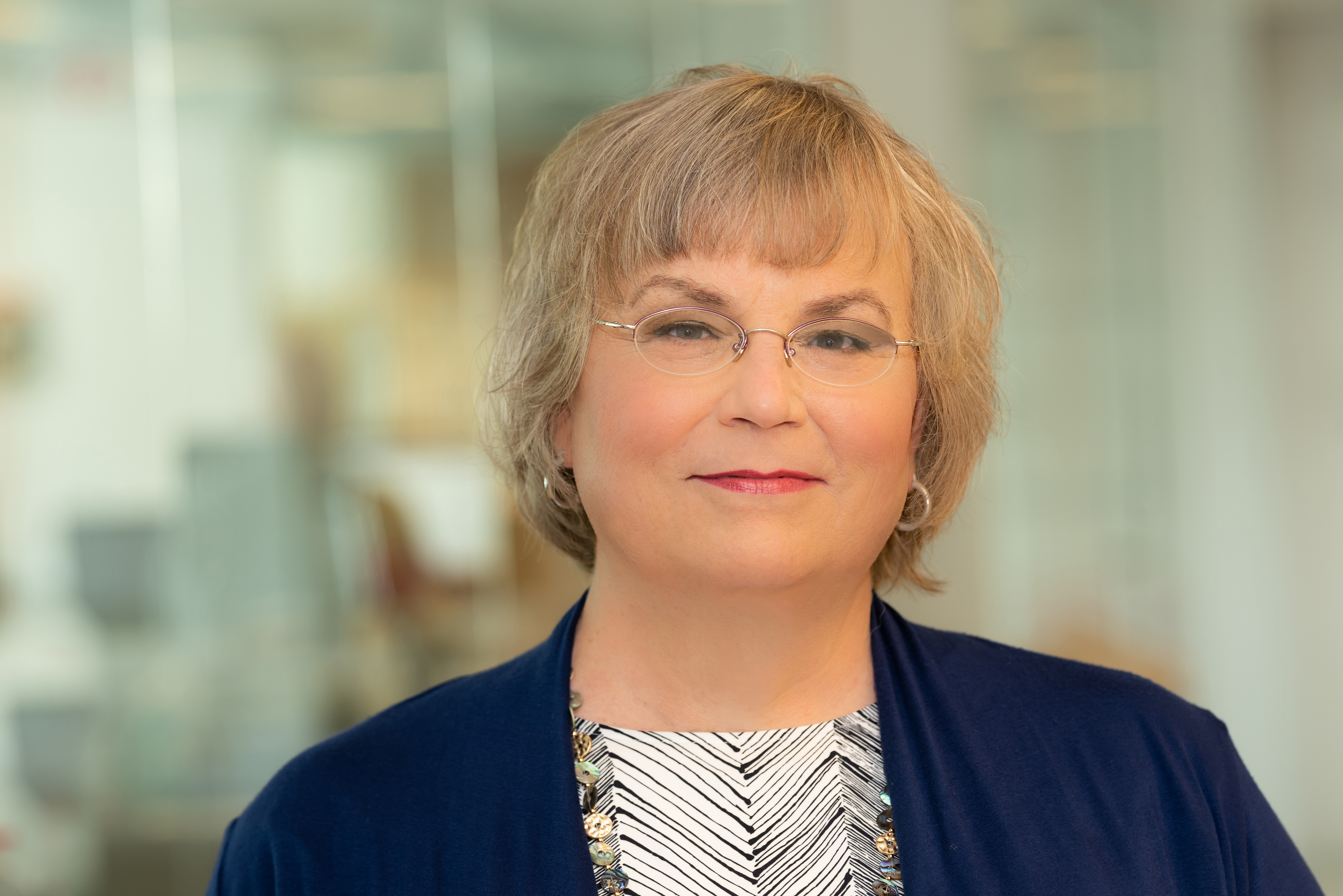 Arrakis Therapeutics, Founder & CSO
Love the show? Subscribe, rate, review, and share! https://www.inspiredpurposecoach.com/virtualcampfire